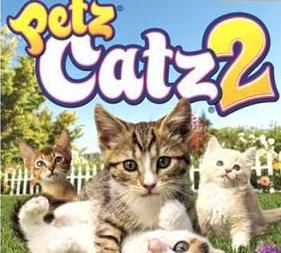 Over the past few months, the general hardcore gaming opinion of Ubisoft on Nintendo systems has not been too favorable. Instead of knowing that something along the lines of Prince of Persia will grace the Wii, Wii owners typically have a terrible feeling that, instead, the only brand of games they'll see from the company is yet another iteration from the "Petz" franchise. The situation doesn't seem to be looking any brighter for hardcore Wii owners, though. In an interview with Gamasutra, Ubisoft Montreal CEO Yannis Mallat indirectly explained that more casual games will be coming to Nintendo's console. "I cannot speak for Nintendo and the others, but I think the figures speak for themselves. What is sure is that we are a content provider and an experience provider. We will, for sure, make games for everyone — hardcore gamers on that [Xbox 360] console, and casual gamers on this [Wii] console. We'll make games for everyone, because that's our job. "


BRISTOL, U.K. August 18, 2008 – It's time to rev the engine, kick the clutch and gun it to the finish line as Majesco Entertainment Company (NASDAQ: COOL), an innovative provider of video games for the mass market, today announced Powerbike for Nintendo DS™. Developed by Tornado Studios, Powerbike is an intense motorcycle racer that features death-defying stunts, intense police chases and competitive multiplayer modes.

The perilous world of street racing is about to get a whole lot more exciting with the release of Powerbike! When an anonymous sponsor offers the resources to compete with the best street racers in the world, the only thing left to do is jump on your bike and show everyone who is boss. Speed through dangerous streets and jump trains, bridges and traffic congestion while fleeing from the cops on eight challenging courses across the desert, city, shipyard and more. Riders can earn even more cash by performing jumps, burnouts, wheelies and drifts in Stunt Mode. Go head-to-head with friends via local DS multiplayer in both Race and Stunt Mode, and use your hard earned cash to upgrade your bike's speed, acceleration, traction and stability in three different difficulty modes.


Videos
Mario Super Sluggers Info Video
Midnight Pool Info Video
Mario Kart Wii: Who's playing Wii today? 3
America Ferrera Plays New Super Mario Bros.
Liv Tyler Plays Brain Age 2
Carrie Underwood Plays Animal Crossing
de Blob Video 2
Samba De Amigo Downloads Info Video
SimCity Creator Info Video
Rhapsody A Musical Adventure Info Video
Sonic Chronicles: The Dark Brotherhood Video
PICTOIMAGE Info Video
Digest Video
DS Demos (Expire 8/24)
Crosswords DS-Anagrams Demo
Air Traffic Chaos
PICTOIMAGE
Carnival Games


SEGA officially revealed its Leipzig lineup through a press release last week, but one particular enigma that was included pertains to a "world exclusive." In the same press release, SEGA said that gamers can expect the unannounced game to be present at this year's Leipzig. However, some of the specifics are beginning to narrow, as information shows that the new title is a Wii game.
Does anyone have a guess as to what the game could be? I'm still going for that new Sonic-controlled balance board game…(Just kidding!)


Igor Games to Be Released in Europe on PC, Nintendo DSTM and WiiTM

Deep Silver, the game label of Koch Media, and Interactive Game Group, LLC (I2G), an-nounce that they will publish the game Igor for the PC, Wii™ and Nintendo DS™ in the European PAL territories, the French overseas territories, the Commonwealth of Independ-ent States, South Africa, Australia, and New Zealand.

The Igor videogames are produced by I2G and Legacy Interactive. They are based on the animated movie of the same title by Exodus Film Group, distributed by Metro-Goldwyn-Mayer Pictures. "Igor" opens in the United States on September 19, 2008 and features the voice talents of artists such as John Cusack, Steve Buscemi, John Cleese, Jay Leno and Christian Slater. The movie will benefit from a worldwide distribution for the Holidays of 2008.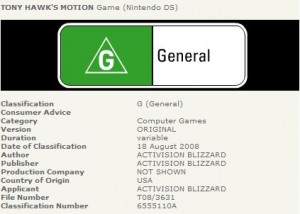 There have been rumors for months that the next Tony Hawk Game would use an accelerometer or some sort of motion control. Well, this looks to be like a pretty clear indication that we can expect something in that manner. I kind of hope that the name is changed, though!


One WiiWare Game and Two Virtual Console Games Added to Wii Shop Channel

Fans of '80s platforming action have something to shout about this week—namely, the Virtual Console™ debut of a true classic: Mega Man™. Whether you're experiencing this vintage robot adventure for the first time or reliving the fun of your NES® heyday, you'll find all of the game's side-scrolling thrills intact. Meanwhile, players with a passion for sinking the perfect shot can rule the table with a new WiiWare™ pool title or conquer the links in a challenging, globetrotting golf game.

Nintendo adds new and classic games to the Wii™ Shop Channel at 9 a.m. Pacific time every Monday. Wii™ owners with a high-speed Internet connection can redeem Wii Points™ to download the games. Wii Points can be purchased in the Wii Shop Channel or at retail outlets. This week's new games are: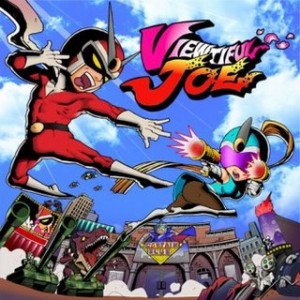 "There's no 'percentage chance' that I could give you [Viewtiful Joe this generation] that would at all be accurate. If it strikes someone of influence (a producer of note, Inafune, Takeuchi, perhaps even me) that it's something that has potential (both gameplay and sales) then it could happen. If not, it won't. I can't predict who might or might not see that potential." – Christian Svensson, Capcom's Corporate Officer/VP of Strategic Planning & Business Development
The first Viewtiful Joe game was produced by the folks at Capcom, but the other titles in the series were created by Clover Studios (which has partially become Platinum Games.) Atsushi Inaba oversaw the development of all the Viewtiful Joe titles and is currently working for Platinum Games, so I suppose someone else would need to take the helm of development in the future.