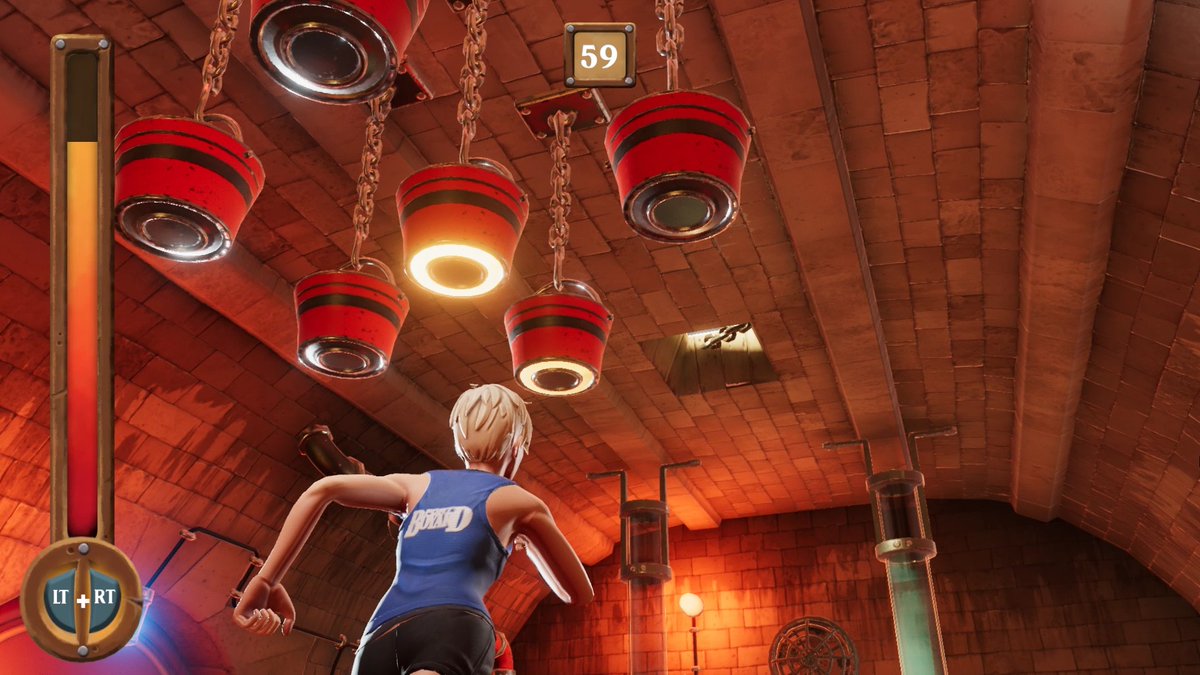 Microids has readied a new launch trailer for the Switch party game Fort Boyard. Have a look at the latest video below.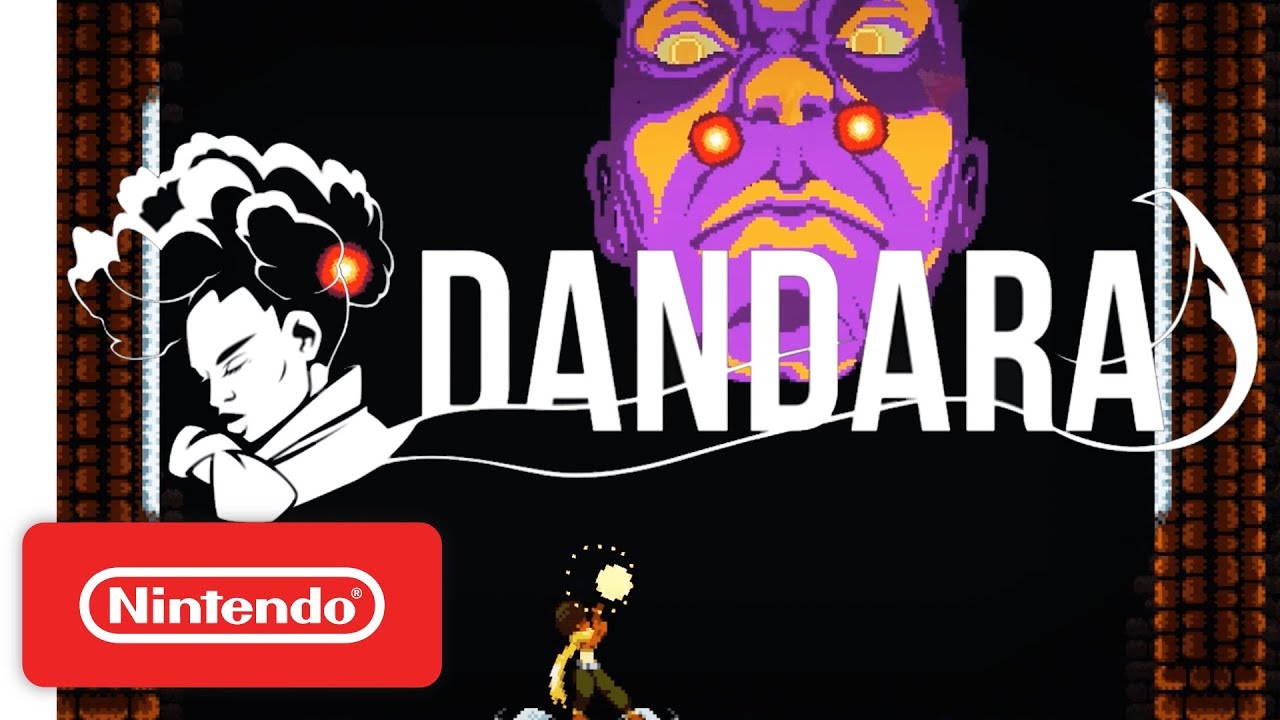 The 2D Metroidvania platformer Dandara has been updated on Switch. Version 1.0.4 is out now, featuring rebalanced difficulty, New Game+/Challenge options, and more.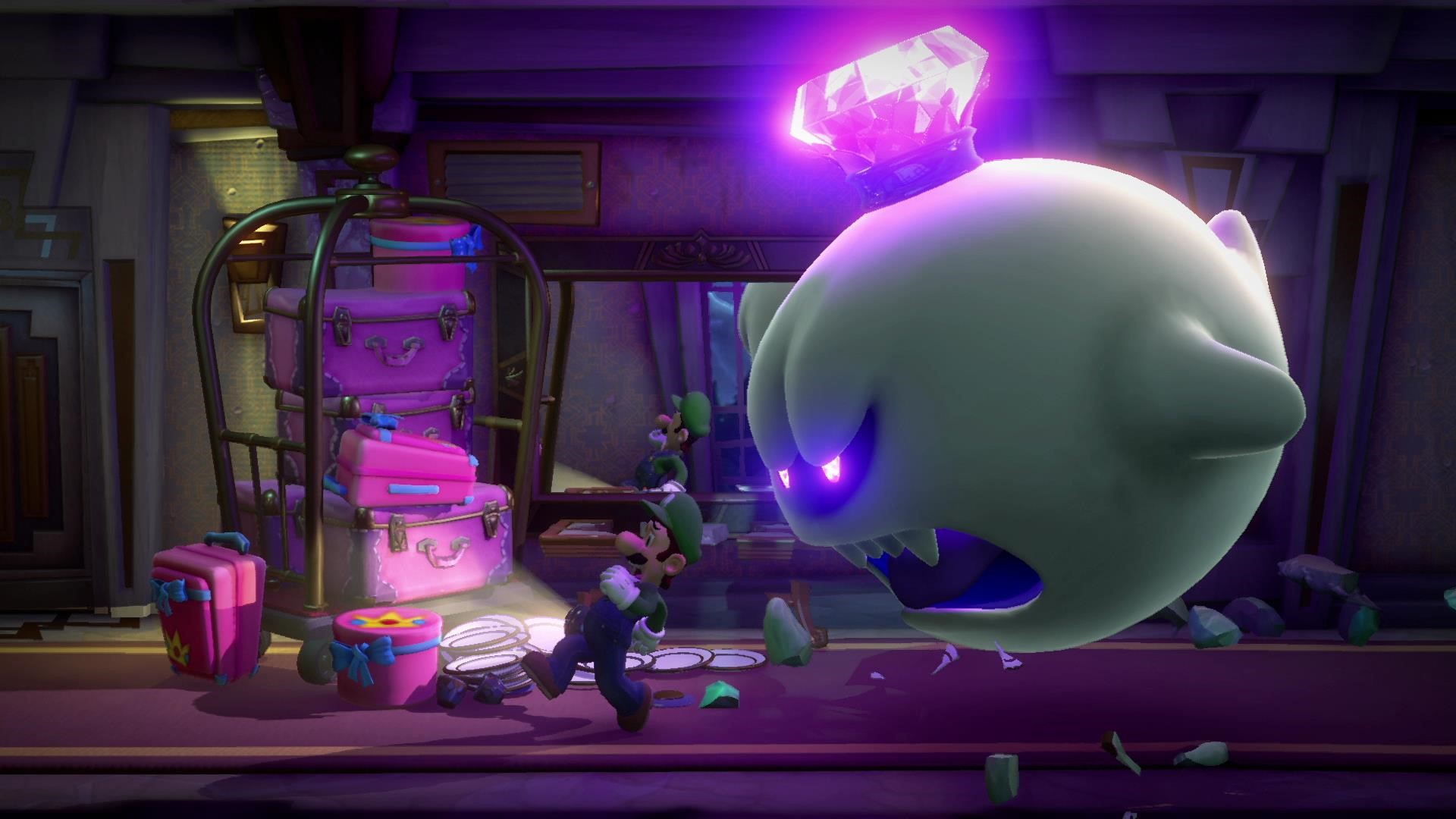 At E3 2019 last week, Kotaku spoke with Luigi's Mansion 3 developers Yoshihito Ikebata and his boss, Kensuke Tanabe. We learn that this time around, the team is really looking to improve the boss battles over the last game, Dark Moon. We also get some inisght into Luigi as a character, confirmation that the series has a timeline, and more.
Here's the full roundup: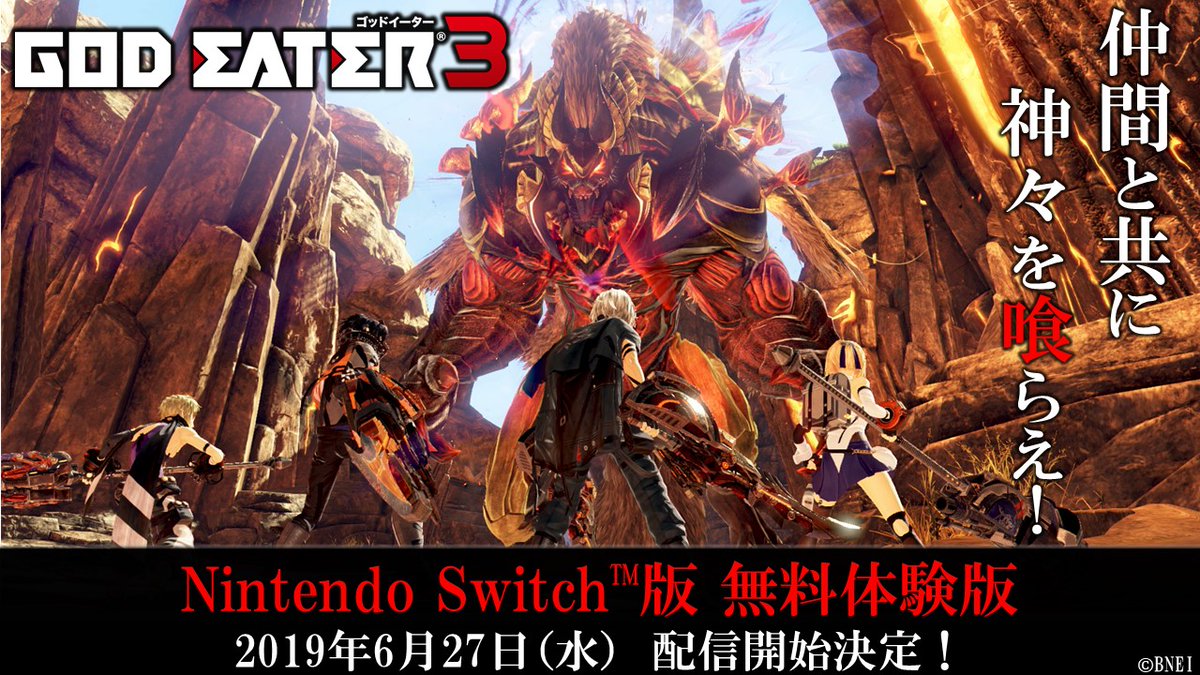 Bandai Namco will release a demo for God Eater 3 in Japan, the company announced today. A release is planned for June 27. Along with the ability to access the character editor, players will be able to take on a few missions. No word yet on if/when the demo will be distributed outside of Japan.
God Eater 3 launches for Switch in Japan on July 11. The rest of the world will be able to play the title one day later.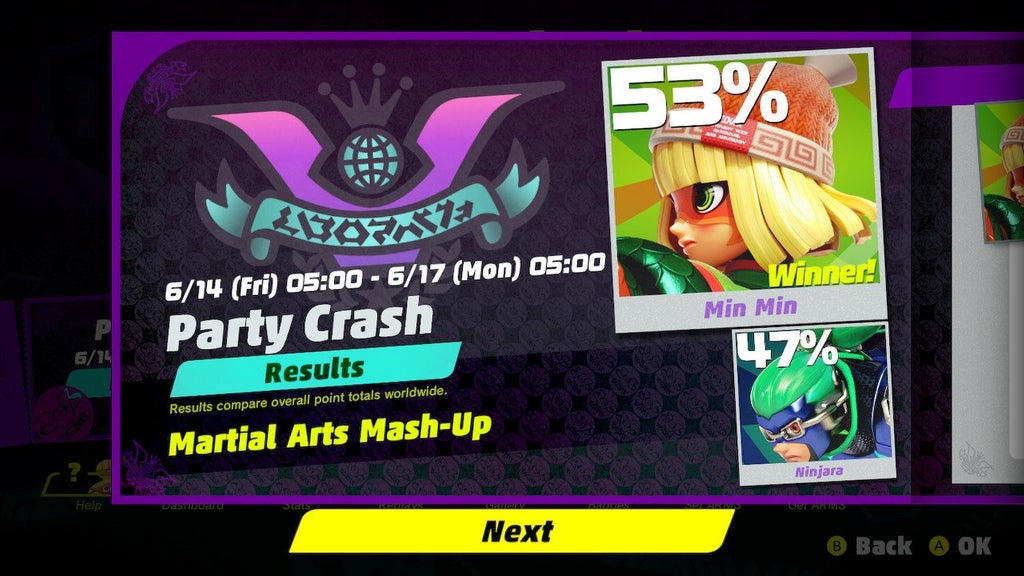 After several months of battles, the ARMS Party Crash Bash tournament has finally come to an end. This past weekend, Min Min and Ninjara battled it out under the theme "Martial Arts Mash-Up". Min Min ultimately secured the final win with 53%.
The ARMS Party Crash Bash started all the way back last November. By hosting the tournament, Nintendo's overall goal was to crown the fans' favorite character.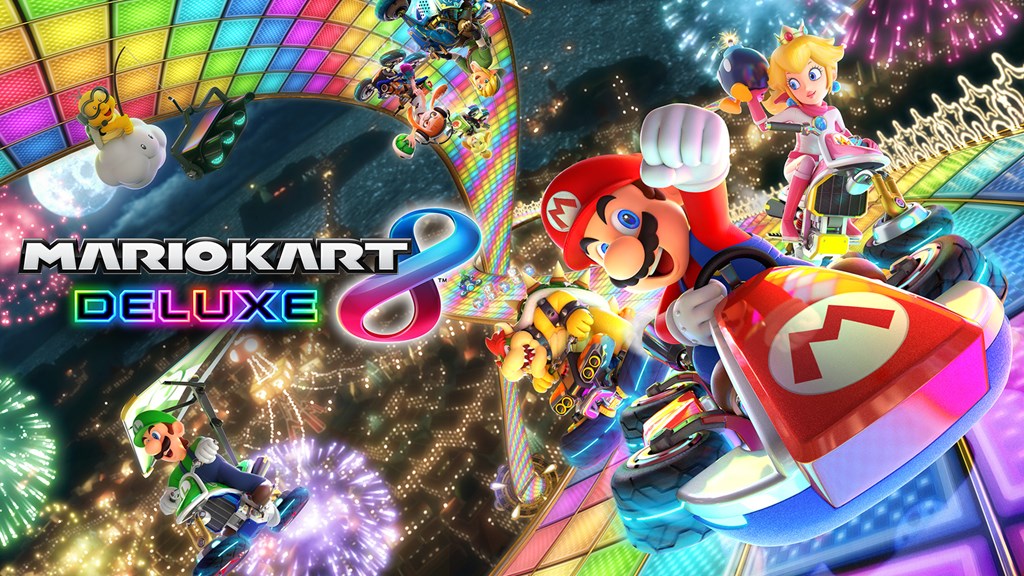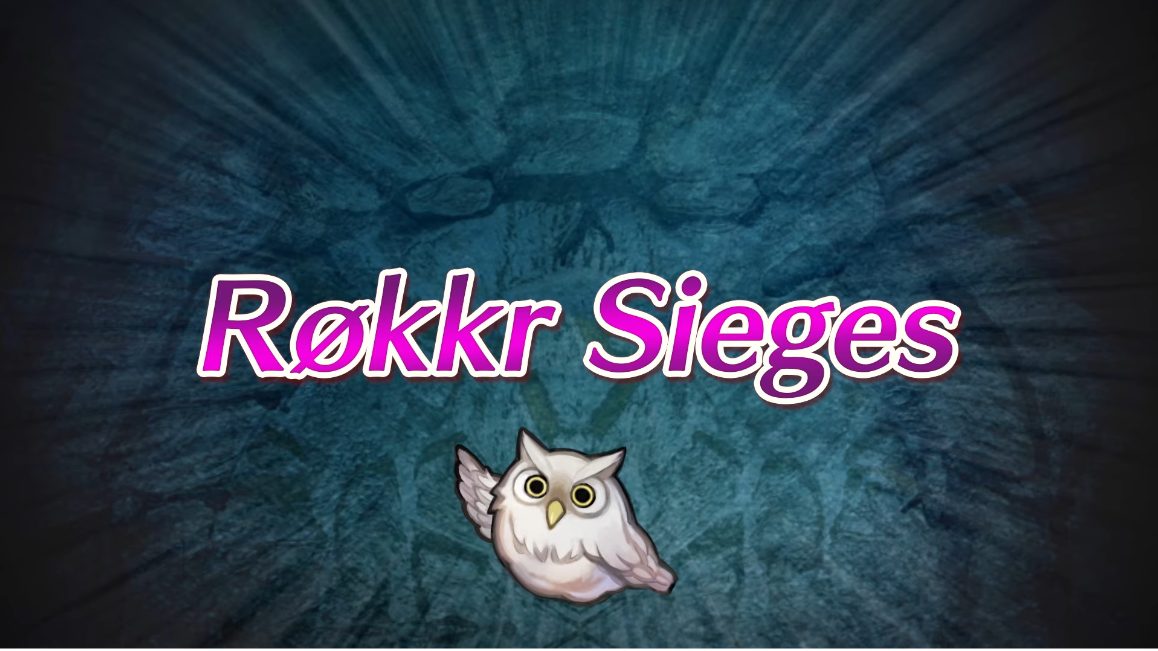 The brand-new Røkkr Sieges mode is now live for the first time in Fire Emblem Heroes. In this mode, you team up with other players to fight a single, powerful foe. This first round of the battle lasts for 48 hours. There are also time-limited quests available for the next two days that require you to battle in Røkkr Sieges, as well as ones that reward you with Havoc Axes, the special stamina items for the new mode by clearing stratums of the Training Tower.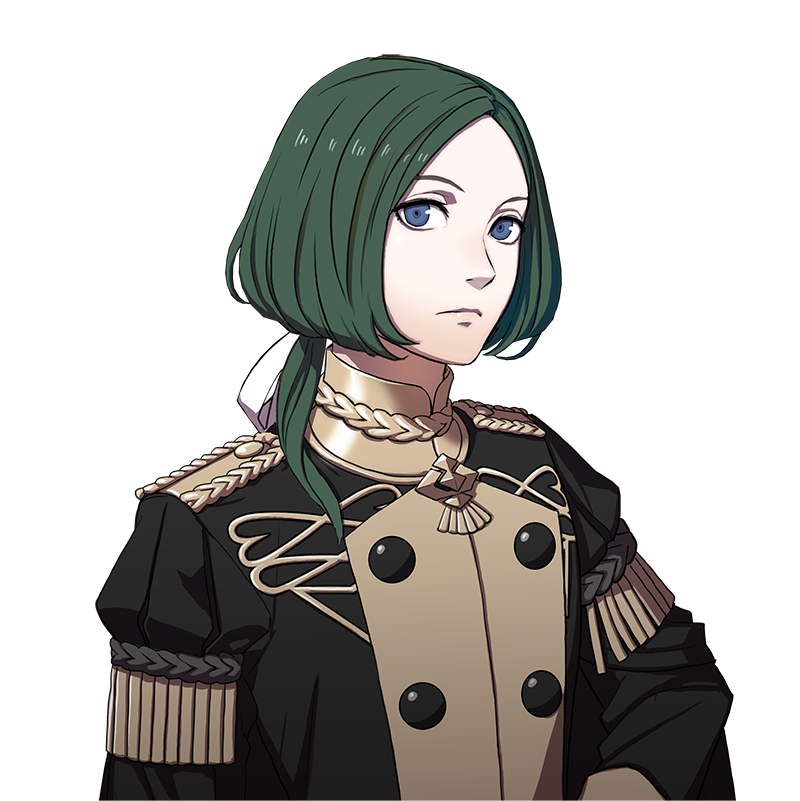 Today's Fire Emblem: Three Houses character introduction is the final member of the Black Eagles, Linhardt. He's the future heir of House Hevring. He's extremely lazy and hates being made to do things. While he prefers lazing around, he's nonetheless quite smart. He's very interested in crests and sometimes forgets to eat or even sleep when researching them. Despite having very different personalities, he gets along great with Caspar. Linhardt is voiced by Shun Horie.
Here's a brief clip of him talking to Byleth:
天気の良い日は休んでお昼寝したい。わかります。リンハルトとの会話です。 #FE風花雪月 pic.twitter.com/5Xk0JE1CLL

— 『ファイアーエムブレム』総合 (@FireEmblemJP) June 17, 2019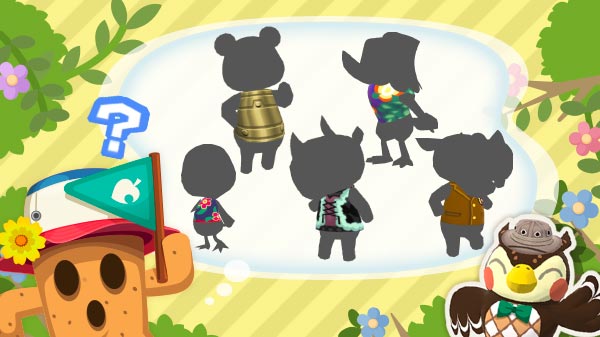 The Animal Crossing Twitter account is teasing five new animals that'll be added to the game soon. They'll be available via Blather's Treasure Trek. Can you figure out who they are based on their silhouettes?