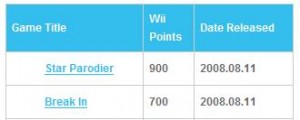 Hudson has these titles lined up for Monday, but I'm sure you guys remember what happened last week.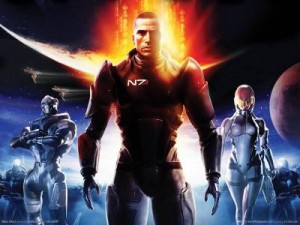 "We have a lot of big plans for Mass Effect. Having a DS version would be an awesome way to keep interest alive and keep it going in addition to the next one." – Miles Holmes, BioWare
I can't comment on BioWare as far as handheld titles go since Sonic Chronicles has yet to be released, but it would be unbelievable if BioWare were to be able to transfer the Mass Effect experience from the 360 to the DS.


Sheffield UK , 8th August 2008 – Lexicon Entertainment, a leading publisher and distributor of interactive entertainment and leisure software for video game console systems and personal computers world-wide, is pleased to announce, in collaboration with Bluestone Interactive Limited, the publishing of Monster Frenzy on Nintendo DS.

Monster Frenzy is a visual comic stylized platform puzzle romp aimed at the casual gaming market that comes complete with its own wacky backdrop story, packed full of mini games, a loveable cast and loads of surprises that will keep your thumbs and fingers pinned to the control pad.

The year is 2020 and strange and dastardly things are happening all around the world not least people are disappearing from their homes! The police are mystified and even the Secret Service have failed to find a single missing person, although both have their suspicions and a certain Doctor Webstein springs to mind, who so happens to be the most knowledgeable mind when it came to the Internet, for this was where the finger pointed with a most astonishing outcome.


While THQ has seen tripped losses – $27 million, in fact – the Wii and DS have been a brightspot for the company. According to GameIndustry.biz, both systems have provided earnings of $23.3 million – just slightly more than the PC. Ubisoft singled out Wall-E and Big Beach Sports as two of their top-sellers.
The top 10 list for THQ revenue can be seen below:
* 1. Nintendo DS ($27.3 million)
* 2. Nintendo Wii ($23.3 million)
* 3. PC ($23.2 million)
* 4. Xbox 360 ($20.1 million)
* 5. PlayStation 2 ($19.9 million)
* 6. PlayStation Portable ($10.4 million)
* 7. PlayStation 3 ($6.7 million)
* 8. Mobile ($5.1 million)
* 9. Game Boy Advance ($1.6 million)
* 10. GameCube ($53,000)


PSP 61,181
DS Lite 57,398
Wii 41,109
PS3 9,508
PS2 9,045
Xbox 360 5,359


I'm going to try to make a goal on the site to post more videos. In some respects, funny videos can lighten up the mood on here and can be a nice break from the typical news and rumors.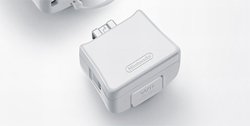 "I can't speak for Japan's teams (I haven't spoken with Takeuchi or Inafune about it), but at CEI, we are eagerly awaiting access to the SDK to see what it's like to work with. We have a couple of projects we're contemplating some sort of support if it makes sense as a supplimental control mechanism." – Corporate Officer/VP of Strategic Planning & Business Development
How about Spyborgs? We don't really know how that game is turning around, since the game is going through an overhaul. Perhaps MotionPlus could help if the game needs something to detect subtle rotation.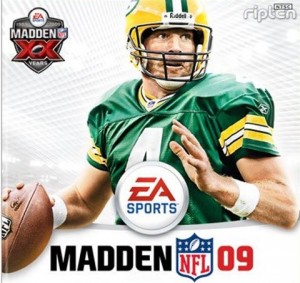 In case you haven't heard, Brett Favre has been traded to the Jets. Unfortunately for EA, the company put art of Favre in his Green Bay Packers jersey on the cover of Madden NFL 09. The company is taking action, however, and is planning for both a roster update and a new downloadable box art which features Favre in his Jets uniform.
**Madden NFL 09 will hit stores on Aug 12 with Brett Favre on the cover in his Green Bay Packers uniform.
**We do not plan to re-issue packaging, but WILL offer a free downloadable cover in the coming days on easports.com featuring Brett Favre in a Jets uniform. Fans can print this new cover out and insert it into the case of Madden NFL 09.
**We'll have a roster update available on August 11 with Brett Favre on the NY Jets. The game ships with Brett on an all-time greats team, but with the roster update that will be downloadable when product is available at retail, Brett Favre will be the starting QB for the New York Jets. The roster update is not mandatory – unless you are planning an online head to head game, or online league.
– EA statement