Crash Team Racing Nitro-Fueled upcoming 1.05 update will utilize "Boost Mode" to reduce load times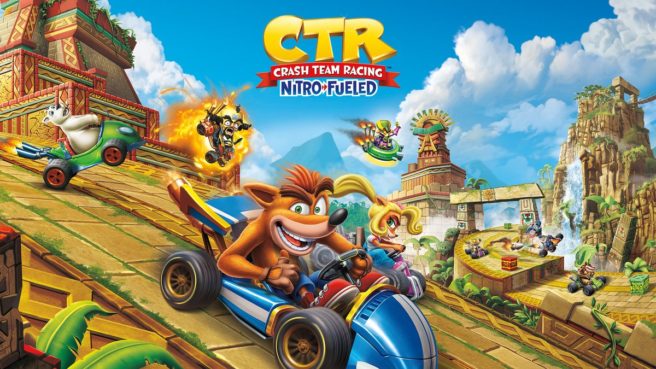 Activision has confirmed that an upcoming update for Crash Team Racing Nitro-Fueled on Switch — the Version 1.05 update — will introduce specific measures for improving load times.
Specifically, the support page for the game states that this will be done using a "Boost Mode". No further details were given, aside from other fixes and that the update should go live this week. The full notes can be viewed below.
Crash Team Racing Nitro-Fueled is a live game and Beenox is continuously working on adjustments and improvements to the racing experience. This patch addresses various quality of life improvements to provide the best ongoing kart racing experience possible. The update is set to go live over the next day for PS4 and Xbox One, and within the following week for Nintendo Switch players.

This patch represents the following platform versions:

PS4 – 1.07
Xbox One – 1.0.1.1
Switch – 1.05

The following will be addressed in the patch:

All Platforms:

Loading time improvements on all platforms
Stability fixes when playing online
Adjustment to track selection frequency when choosing tracks in online matchmaking lobbies
Fix for various track lap exploits
Adjustment of global cooldown for power-ups on all players (prevent timeclock/warp orb spamming)
Fix to lobbies not repopulating properly after player quits
Fix to position shuffling and rewards at race end
Various other issues

Nintendo Switch Specific:

Improvements to loading times using Boost Mode
Leave a Reply