Crisis Core: Final Fantasy VII Reunion devs on decision to revisit the game, why it's not a remake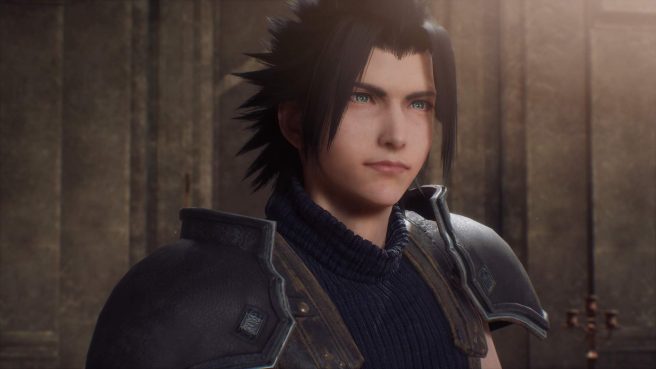 Square Enix has spoke about the decision to revisit Crisis Core: Final Fantasy VII with the upcoming release of Reunion as well as why the company decided to go with a remaster rather than a full-blown remake.
The RPG first came to the PSP in 2007 in Japan, and 2008 in the west. Since then, Square Enix hasn't done anything with the game.
When asked about why now is the right time to give Crisis Core: Final Fantasy VII another look, creative director Tetsuya Nomura told Press Start:
"Remastering Crisis Core has always been kind of something that we've been wanting to do and have been talking about. But with the Final Fantasy VII Remake project and putting all that together schedule-wise and, just, project direction-wise, there were a lot of unknowns. So now that Final Fantasy VII Remake has been released and we kind of know where everything is headed we felt like this was a good time to announce Crisis Core Reunion."
Executive producer Yoshinori Kitase also commented on why Square Enix decided to have Crisis Core: Final Fantasy VII Reunion be a remaster rather than a remake like Final Fantasy VII:
"So with the Final Fantasy VII Remake we're creating the Final Fantasy VII story and experience from scratch and it's really a huge undertaking that's also very time consuming. And with the kind of roadmap that we are envisioning for the three titles that are to be included in the Final Fantasy VII Remake series we felt that, you know, to keep those main three titles coming out at a good pace, and not overextend the whole project and keep players waiting, remastering Crisis Core was the best way to go about it. That way we can ensure the Final Fantasy VII remakes would be available to players in a timely fashion but also we'll be able to provide the Crisis Core remaster in the time between Final Fantasy VII Remake and Final Fantasy VII Rebirth. And with the Remake and Zack, I think if you've played that, you know that Zack has become more of a prevalent character. There's more of a focus on him, so to be able to bring Crisis Core into the mix was something we really wanted to do."
Other than that, producer Mariko Sato said Square Enix is "really doing a faithful retelling of the original Crisis Core so there are no new story elements". There will be other "adjustments and improvements that we made to the gameplay experience as a whole," however.
Crisis Core: Final Fantasy VII Reunion is due out on Switch this winter.
Leave a Reply