Cruis'n Blast Switch performance detailed, including frame rate and resolution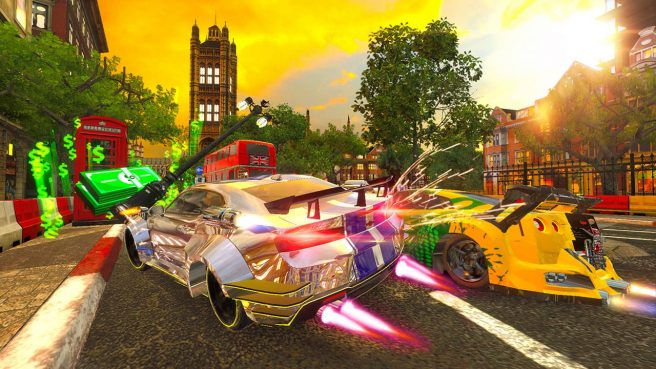 Nintendo Everything recently had the opportunity to speak with Cruis'n creator Eugene Jarvis. As part of that, we received information regarding the technical performance of Cruis'n Blast on Switch, including frame rate and resolution.
Cruis'n Blast is confirmed to run at 60 frames per second in single-player when docked or playing in portable mode. As for multiplayer, Jarvis told us: "For two-, three- and four-player split-screen modes, the game runs at 60-30 FPS in both docked and portable modes." We also can confirm that Cruis'n Blast always runs at 1080p when docked and 720p when in portable mode.
Outside of frame rate performance and resolution, Jarvis also chatted with us about the process of porting Cruis'n Blast from the arcade to Switch. The team was "stunned at how easy it was getting Blast up-and-running, but to pack in all the shaders and special effects and really hit frame rate proved to be a challenge." It took a few months of "nose-to-the-grindstone coding and optimization," but Raw Thrills "got the game looking pretty sharp." The team also went through a "challenging" submission process as they were dealing with various technical requirement and "massively serious play testing for submission."
Cruis'n Blast will make its way to Switch on September 14. We'll be sharing more from our interview soon. In the meantime, read what Jarvis had to say about potentially porting the series' original arcade trilogy here.
Leave a Reply