Cuphead Switch physical release still happening, Delicious Last Course briefly considered as standalone game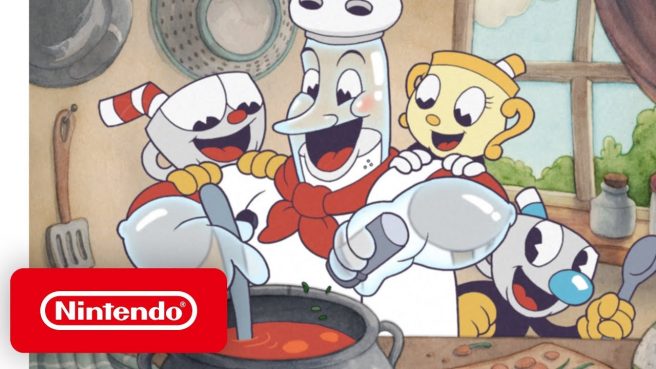 Back in 2019, Studio MDHR confirmed Cuphead for physical release. At the time though, the developer said it was waiting for The Delicious Last Course to wrap up development so that everything could be included on the cartridge.
We're obviously well past 2019 at this point and the new DLC is almost here. Thankfully, Studio MDHR's original plans haven't changed. Executive producer and studio director Maja Moldenhauer reconfirmed to Nintendo Everything recently that the physical release is still in the cards for Switch, and more information will be shared "in the coming months".
Moldenhauer's full words:
"We can confirm we are planning to do a physical release, and keep your ear to the ground in the coming months – we'll have more to share about that, but there will be a physical."
Also as part of our interview, some interesting comments came about when we asked if The Delicious Last Course was always envisioned as just an add-on and if the team considered making it a standalone game. Moldenhauer told us that Studio MDHR did actually consider it initially. Moldenhauer explained:
"Yeah! There was a discussion – it was a brief discussion at the beginning of the development in 2019 when we actually put pencil to paper. But ultimately at the end of the day, it fit this chapter of the Cuphead story. We really always wanted to have Ms. Chalice as a playable character, and so that fit, and storyline-wise it fit as well, so it just made sense for us to include it as a DLC rather than as a standalone game."
Cuphead: The Delicious Last Course will be available for Switch on June 30, 2022. We'll let you know when we have more information about the physical version.
Leave a Reply