Demand surpasses supply at Nintendo World for Hyrule Warriors Limited Edition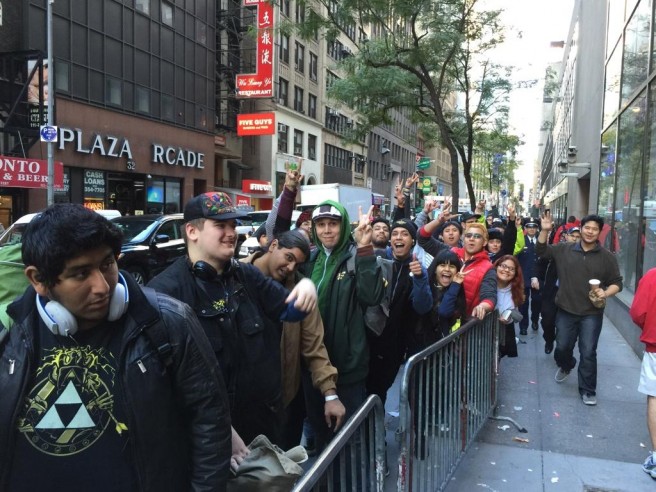 The North American Hyrule Warriors Limited Edition was truly limited. Prior to the store's opening, 600 fans showed up at Nintendo World in New York earlier today in hopes of grabbing a copy, but many left empty handed.
Reports indicate that there were between 300 and 500 units available. It seems that if you weren't on line by 4 AM or so, you wouldn't have an opportunity to obtain a wristband entitling yourself to a copy. All stock was distributed within Nintendo World's first opening hour today.
The situation was much different in Europe and Japan. Both territories received limited edition releases of Hyrule Warriors that were distributed in larger quantities and at several retailers.
Some fans who were able to grab a copy of the Hyrule Warriors Limited Edition from Nintendo World are now turning to eBay in hopes of turning a profit. There are already a few listings seeking over $250.
Leave a Reply