Doom Eternal dev on the Switch delay, coming "a bit later" than other platforms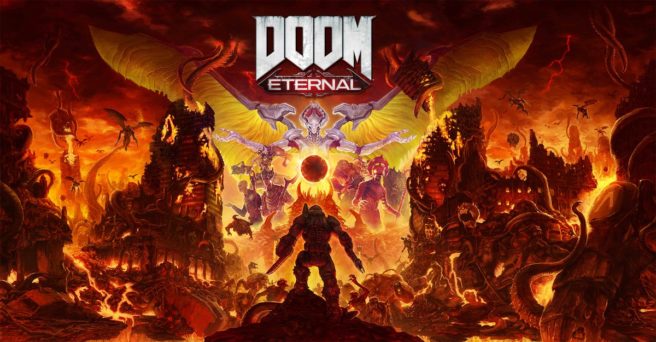 When Doom Eternal was announced, the original goal was to have the Switch version out alongside all other versions. Unfortunately, that will no longer be happening.
A delay for Doom Eternal was announced last year. Whereas it was originally slated for November, the initial release will now take place in March instead. However, we still don't actually have an exact date for the Switch version.
In a recent interview, id Software's Marty Stratton commented on the Switch delay. Stratton also said that it'll be launching "a bit later" on Nintendo's console, though did not provide a more specific window.
Stratton said:
"It's coming out a bit later than the game is on current consoles and PC, and really that's just because we want to finish the game on those platforms and then give Panic Button – our partner on it – the time they need to really pull those refinements into the Switch version. It's not going to be a huge delay, but we haven't announced the launch time frame yet, but they are fantastic partners. They are masters of that platform.

We loved the game on the Switch – the 2016 version. I played through the games so many times, but playing through on the Switch all the way from beginning to end was one of my favorite experiences. To have it handheld and mobile was phenomenal. I think that's what we're going to deliver with Doom Eternal in all the same ways that Doom is fantastic on the current-gen platforms… we are very uncompromising in bringing it to Switch, and Panic Button is really on a great path."
Leave a Reply