Doom Eternal for Switch planned to launch alongside other versions, Panic Button confirmed, targeting 30FPS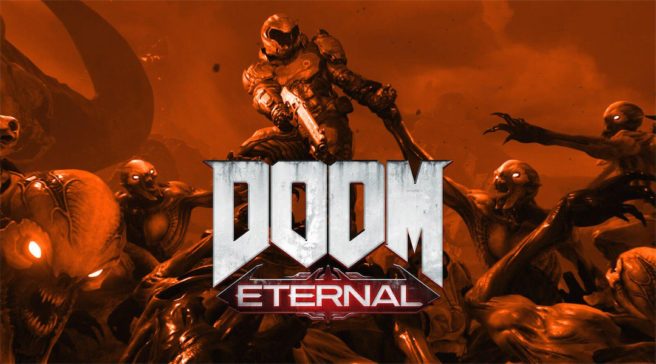 Speaking with Eurogamer, id Software's Marty Stratton has shared more information about the plans for Doom Eternal on Switch. Stratton indicated that the Switch version will launch alongside other platforms, officially confirmed that Panic Button is working on the port, and the team is targeting 30 frames per second.
Below are the relevant excerpts from the interview:
Will the game launch on Switch at the same time as PC, PS4 and Xbox One?

Marty Stratton: "That's the plan right now; we'll see. We're still a way away from launching but we have made the decision to make Switch a, what we call internally, 'first class citizen'."

So you're developing it internally?

Marty Stratton: No. We're actually working with Panic Button again, but before, we made the game and then we brought it to Switch, and now we are making the game with Switch in mind. It's nice to know the platforms we want to hit up front.

Graphically it sounds like you're doing even more with Eternal but you said it will run at 60 frames per second – on Switch as well?

Marty Stratton: We don't run at 60 on Switch. Doom 2016 didn't run at 60 on Switch, it ran at 30, and really it was no sacrifice to the experience.
A release window for Doom Eternal has not yet been set.
Leave a Reply