[Interview] Gust on Fairy Tail – delay, improvements made during development, quality of life features, Switch, more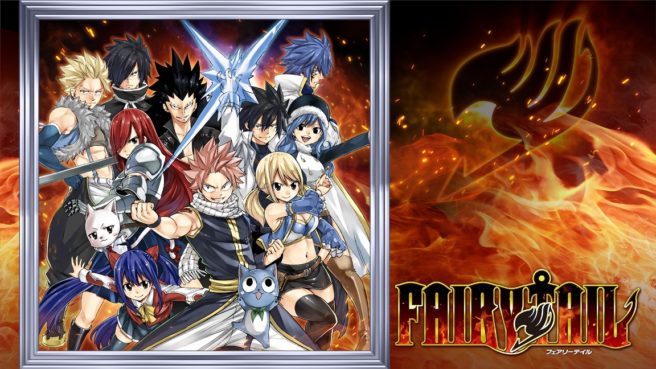 The first Fairy Tail game for home consoles is finally nearing release. Following previous delays, the RPG will land on Switch and other platforms on July 31.
While we've spoken to Gust about the project previously, as the game is just around the corner, we've caught up the team for a final time. During our discussion, the developer spoke about the delay, improvements that were made while in development, different quality of life features that will be included, the Switch version, and more.
Our full discussion with Gust can be read below.
Gust Studios' Fairy Tail was originally scheduled to release back in March. Due to various circumstances, the game's release has been delayed to July 31st, 2020. Generally speaking, how has development been going the past 6 months in particular?

While we delayed the release in order to ensure we could produce a title that would make Fairy Tail fans happy, we were also able to achieve our goal of brushing up on various aspects of the game. In regards to the gameplay, we received advice from Mashima-sensei which aided us in our efforts to add original Unison Raids that were not seen in the original manga or anime. We made sure to implement systems that allow players to level up their favorite characters more easily and also increased the number of different types of equipable Lacrima to ensure players can freely implement their own strategies. From a production perspective we improved the battles, event scenes, and the graphics in order to more fully reproduce the world of Fairy Tail.

Between November and May, we've seen significant improvements to the UI and visual design. Could you tell us more about these improvements and the thought process during development?

In regards to the visuals, we've upgraded the background lighting and object behavior. As a result, the game's atmosphere was greatly improved thanks to the subtle movement of flags and plants and more realistic lighting. Each character received additional animations, allowing them to appear more lively and giving them a greater sense of presence. For the UI, we repeatedly test played the game to make UI adjustments since we wanted to ensure that in battles, which are played the most, the UI was both more functional and looked cooler.

Are there any other improvements due to the delay that you'd like to highlight?

As noted previously, we hope that players will have fun with the original Unison Raids we implemented.

We heard that Gildarts and the Eclipse arc will be included. Can fans look forward to other arcs from the series included in the future?

In Fairy Tail, right after the conclusion of the Tartaros arc, we included aspects of the story from the original manga. Also, in order to give players even more fun content, we are preparing an original development as well. As for the rest of the story, we are currently not working on any additional content. However, if everyone really enjoys Fairy Tail, I'd like to add story content that didn't make it into the game into a potential sequel. I'm also considering adding in more difficult quests in the future.

We recently heard Ultear Milkovich, Lyon Vastia, Flare Corona, and Minerva Orland will be featured as party members that will automatically perform actions, but won't be directly controlled by the player. Can fans expect more non-playable guest characters in battle?

There aren't any other guest characters in the game.

Could you tell us more about the original content and dialogue written specifically for the game?

Each character will have events known as "Original Character Stories" associated with them. As the bonds between characters grow stronger, players can witness original dialogue take place. There is a lot of special dialogue between characters like this that players can enjoy. In addition, please look forward to the original story we are preparing as end game content.

Among the many extras in the digital deluxe version, there will be a Ryza costume for Lucy. Are there plans for other cross-over costumes or content?

While we are not preparing any other collaboration costumes, we are planning to add in more costumes from the original manga and different color variations. If fans have any particular collaboration costumes that they would like to see, I'd be happy to consider them.

In regards to the Switch version, have there been any unexpected bumps in the road during development? Are there any sacrifices you've had to make to the Switch version? (Texture quality, resolution, particles effects, etc.)

While we optimized interactions for the background and effects for the Switch version, as we planned on having Fairy Tail be a multiplatform title from the start, we worked hard to ensure that the quality was uniform across all platforms.

Could you share details about the Switch version's targeted resolution and frame rate?

The frame rate is 30 FPS. The resolution will be 1080p for TV mode and 720p for handheld mode.

We've seen pre-orders for a special edition called the "Fairy Tail Guild Box" in Europe. Are there any plans to release a similar special edition in North America and other territories?

The Guild Box special edition we produced in Japan is only planned to be released in Asia and Europe.

Can you tell us about any quality of life features or plans to implement them? (For example: run button in town, or perhaps a "speed up" option during battle as we've seen with some recent turn-based RPGs.)

We are preparing fast travel to each of the cities/towns and the ability to transition from each field map to the world map with the push of a button. Additionally, we've added in several convenient features including a run button, auto-battle options, and the ability to turn off battle animations.

Can players expect any accessibility options? (For example: button remapping, font size options, camera options, etc.)

In the game's setting players can alter the difficulty level, utilize camera options such as vertical and horizontal inversion, camera speed, controller vibration (on/off), auto-save features (on/off), and sound settings which include the BGM, SE, dialogue and movies.

Any final comments?

Thank you very much for your patience. Thanks to the additional development time we were able to greatly improve Fairy Tail. We committed ourselves fully to ensure that players can enjoy this title to its fullest. I hope that players have fun experiencing all of the character interactions we've implemented (especially with their favorite character combinations), along with the end game content awaiting them after completing the main story.
Leave a Reply