Fear Effect Sedna hitting Switch on March 6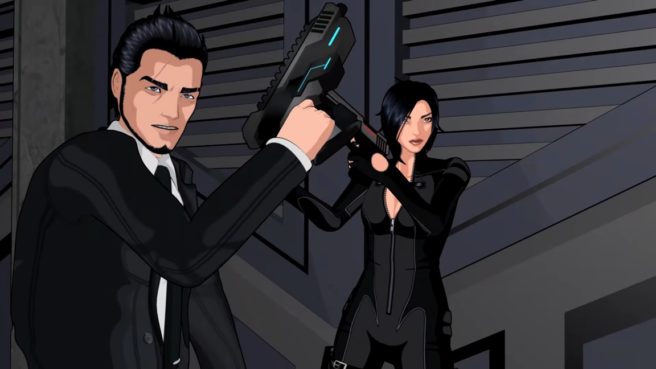 Square Enix Collective and Sushee today announced that Fear Effect Sedna is launching on March 6 for Switch at a price of $19.99 / €19.99/ £15.99. The game comes nearly two decades after the franchise's original debut.
Fear Effect Sedna has been co-written by the series' original writer and takes Hana, Rain, Glas, Deke, and new character Axel into the world of Inuit mythology. It offers a third-person isometric perspective and a mix of action, stealth, and puzzle-solving gameplay with animated cut-scenes, including the classic death cut-scenes from the original titles.
Fear Effect Sedna will have the following features:
– The return of the original Fear Effect's much loved cast of characters
– Isometric viewpoint to enable players to interact with multiple characters at the same time
– Gameplay that mixes real-time action, tactical play, stealth, and puzzles
– The adrenaline-based "Fear Effect" gameplay mechanic that impacts on both attack and defence
– Animated stylistic cutscenes, stunning environments, and classic death cutscenes
– A mature and exciting story that follows mercenaries uncovering the mysteries of Inuit mythology
We have a new trailer for Fear Effect Sedna below.
Source: Square Enix Collective PR
Leave a Reply