FIFA footage from Switch ad not necessarily representative of final game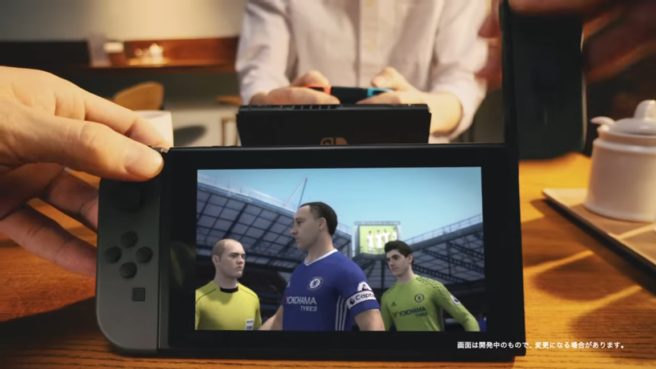 Nintendo put up several Japanese Switch ads a few hours ago. One of these included a commercial featuring FIFA 18.
Before we start analyzing what was shown and comparing it to other versions, there is something important to point out. Nintendo briefly included a bit of text saying that the game is still in development, and could be changed before release. That means we may have to wait and see what FIFA 18 truly looks like on Switch.
Thanks to ben for the tip.
Leave a Reply