Fire Emblem Heroes – Special Heroes: Bridal Blessings now live, Special Maps: Rival Domains updated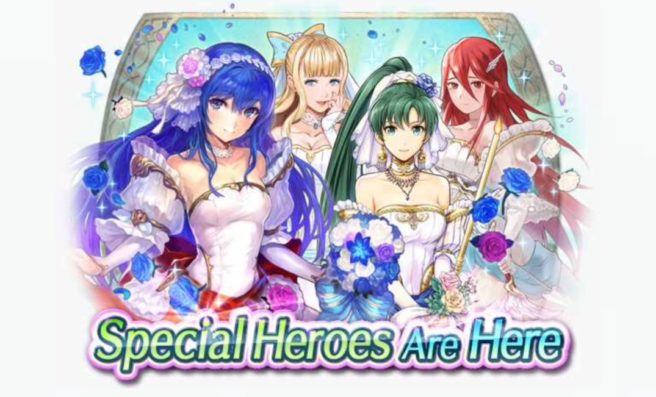 Fire Emblem Heroes has brought back some Special Heroes as part of the Bridal Blessings summoning event. Until June 21, the characters shown above will be available in their wedding attire and as 5-star units.
Also, in other Fire Emblem Heroes news, Special Maps: Rival Domains has been updated. This week's event provides a bonus for defeating foes with flying allies.
Leave a Reply