Fire Emblem: Three Houses devs had plans for underground area during original development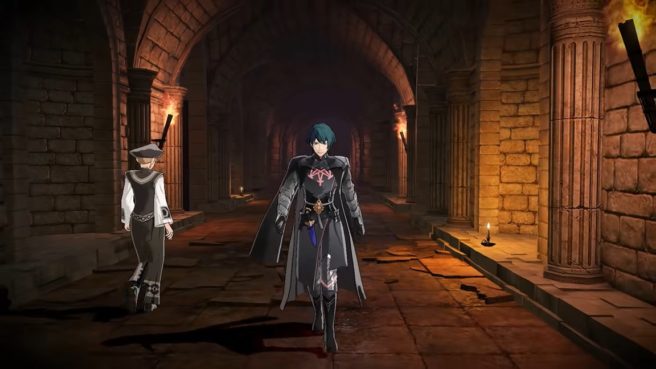 Fire Emblem: Three Houses received its Cindered Shadows DLC in February, several months after the game's initial launch. It features the Abyss, an entire town located beneath the Garreg Mach Monastery. This underground area was actually originally considered for the main game, but director Toshiyuki Kusakihara revealed in this month's issue of Nintendo Dream that the idea was scrapped before returning to it later on.
Kusakihara told the Japanese magazine:
"We started the actual production of the side story's content much later, but we had wanted to incorporate the idea of Garreg Mach having this underground labyrinth since the early stages of development. It ended up being cut due to the sheer amount of content, though. When planning the DLC, the side story actually came from a desire to bring back the concepts we had originally omitted. It wasn't necessarily that we were retrofitting the information. Rather, we were expanding upon the setting and some foreshadowed elements that had been there since production of the main game. The protagonist's mother, for instance, would fall into that category."
The developers were also asked if the side story is essentially a "parallel world". In response, Kusakihara said:
"It's hard to say that that's exactly the case. I don't think it's completely isolated from the main story, and I think for Yuri and the others those events did actually occur. When you meet the Ashen Wolves in the main game, they treat you as if they're meeting you for the first time. That being said, it's assumed that the events of Cindered Shadows have already been resolved. I think Cindered Shadows generally takes place when the protagonist is able to be present."
We've been working on a complete translation of the interview, which is almost finished. Stay tuned for that in the coming days.
Leave a Reply