Fire Emblem: Three Houses devs on how the work was split by Intelligent Systems and Koei Tecmo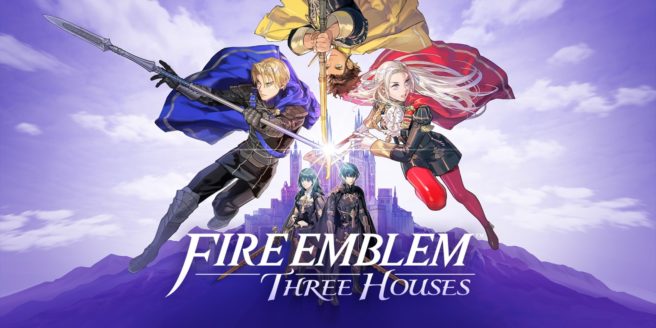 Koei Tecmo is working on Fire Emblem: Three Houses, but it sounds like the game was mostly done by Intelligent Systems. Nintendo director Genki Yokota told VG247 that Intelligent Systems was primarily responsible for the main plot, the game system, ideas, and gameplay mechanics. Meanwhile, Koei Tecmo assisted on the programming side of things.
Intelligent Systems director Toshiyuki Kusakihara said that Three Houses "wouldn't have been possible" without Koei Tecmo's help. Yokota was more optimistic, but said that not having Koei Tecmo would have required much more development time.
Below are Yokota and Kusakihara's full words:
"As far as this game goes, I'm pretty sure that without the help of Koei Tecmo it simply wouldn't have been possible." – Kusakihara

"Or maybe it was possible, but it would have taken a lot more time." – Yokota

"When we were developing Fire Emblem Warriors, it was of course an action game. But Mr. Hayashi [Yosuke Hayashi, head of Team Ninja] was the producer of Fire Emblem Warriors, and he introduced us to a very strong strategy team. Now, we're working with that same very strong strategy game team on Three Houses." – Yokota

"Regarding the design aspect – Koei Tecmo didn't do so much. It was especially us at Intelligent Systems who did all of the graphics and design. For example, we had the help of a freelance illustrator Kazuma Koda [Nier Automata, Bayonetta 2] and also Chinatsu Kurahara [Uta no Prince-sama, Tokyo Twilight Ghost Hunters], who was the character designer. My team and I were in charge of designs like weapons, monsters and other details like that. So in design terms, it was mainly Intelligent Systems." – Kusakihara

"The main plot, the game system, all the ideas, all the gameplay mechanics – that basis was all decided with Intelligent Systems also. Then after a lot of discussion with Koei Tecmo, we figured out all of the details, and Koei Tecmo helped with programming the game." – Yokota

"We can't say it was very conscious, but you know, we always talk with Koei Tecmo people – and some of them have been working with Three Kingdoms for a very, very long time. In our discussions, maybe it was an unconscious decision. We didn't say 'let's make a homage to Three Kingdoms' – it didn't happen like that." – Yokota

"Perhaps it was for us a good starting point – to say okay, let's do our version of three kingdoms with three people, three countries." – Kusakihara
Leave a Reply