Fire Emblem: Three Houses – Joe Zieja on his audition readings for Dimitri and Dedue, approach to playing Claude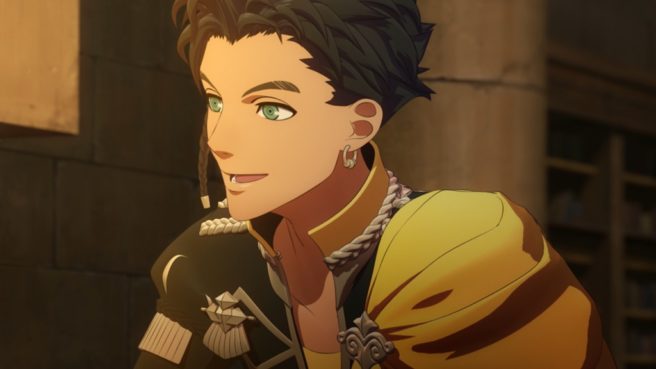 On our podcast last week, voice actor Joe Zieja was kind enough to stop by and discuss his work on Fire Emblem: Three Houses. Zieja played the part of Claude, leader of the Golden Deer house.
Aside from Claude, Zieja actually auditioned for other potential characters as well, including Dimitri and Dedue. Zieja spoke about his readings for those parts, telling us:
"Dedue, you know, I probably just took my own voice and put it down. For grounded stuff – particularly these kinds of video games – they generally don't want you to put on a voice, so the closest you can stay to your normal voice the better. You'll find that most of the characters in there – even like Ben Diskin who plays Caspar and Lorenz, they're both variations of his normal voice. It's nothing wild. So Dimitri was probably very close to my normal voice whereas Claude, I was like, 'Well I want him to kind of be laid back,' so I put him up here and kind of just took his time a little bit. That's where that kind of Claude voice came from."
Zieja also commented on his approach to playing the role of Claude:
"There were lots of little moments that they ended up keeping where I was kind of just riffing in the booth. Everyone likes me making fun of Marianne – 'My ancestors are cursed, therefore…'; that line. Everybody likes that. That was just kind of something I thought of in the booth – that was not a direction. The same thing with Lysithea – making fun of her and ghosts. Just a couple of things where Claude doesn't take stuff very seriously, even like life and death. Death matters. He only gets mad like once in the entire game, so keeping that kind of – I don't want to say indifference, because he wasn't indifferent, but he was certainly relaxed and let it all kind of roll off of him, and that's where a lot of that inspiration came from. Just not taking everything seriously."
In case you missed it, you can listen to our full podcast and interview with Joe Zieja here.
Leave a Reply