First 4 Figures' new Link figure coming on March 3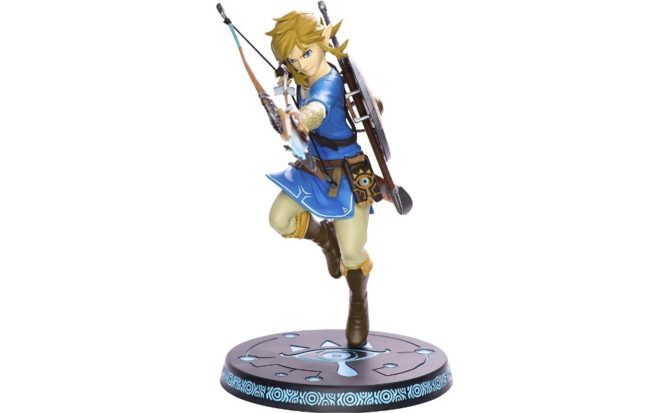 Update: Despite Best Buy's original listing, the figure is actually created by First 4 Figures. The listing (as well as our post) has now been updated to reflect this. Best Buy's page also now shows a release date of early March rather than March 20.
---
Original: Dark Horse will soon be coming out with a special Link figurine that was created based on his appearance in The Legend of Zelda: Breath of the Wild. It's 11 inches high, and features a sculpted base.
The figurine won't be ready for Breath of the Wild's launch, though it won't be too long before it's out. Best Buy, which is taking pre-orders, has it down for March 20.
We've included a few photos of the figure below.
Leave a Reply