First SteamWorld Dig has sold over a million copies, sequel sales on Switch much higher than other platforms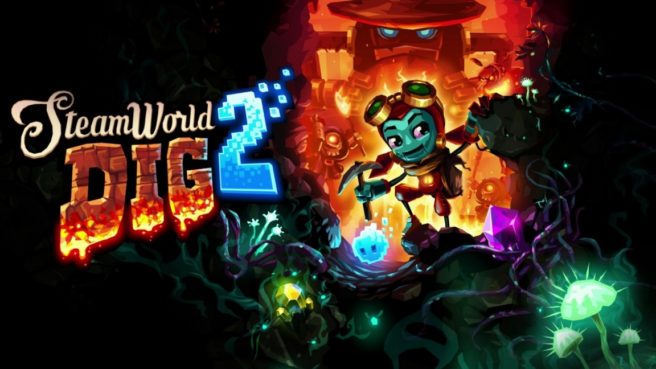 Kotaku caught up with Image & Form CEO Brjann Siegurgeirsson for a look back on the original SteamWorld Dig as well as its sequel. While speaking with the site, Siegurgeirsson revealed that the first game has sold over one million copies collectively.
One reason that SteamWorld Dig did so well is Nintendo's promotion of the game. Siegurgeirsson spoke about how having it featured in a Nintendo Direct a few years ago boosted visibility:
"They gave the game a full minute of prime-time coverage just as the game was released. We'd literally be nowhere today without that support, because we would've gone surefire bust—I had borrowed so much cash for us to complete SteamWorld Dig that any smaller initial sales volumes would've rendered us extinct."

"Nobody had heard of us when we released SteamWorld Dig on 3DS in August 2013, and Nintendo decided to bet on the game in a Nintendo Direct at the time. I guess you could call us 'Nintendo's first Nindie experiment.'"
As for SteamWorld Dig 2, Siegurgeirsson said putting it on Switch was "a no-brainer." The game's launch was significantly better than the first title, but sales on Nintendo's console are significantly higher than other platforms.
As Siegurgeirsson said:
"The Switch is the hip new system, and that's very important. In terms of SteamWorld Dig 2 sales, the other platforms so far—Steam and PS4/Vita—don't come close."
Leave a Reply