Former Sonic Team head Yuji Naka arrested over insider trading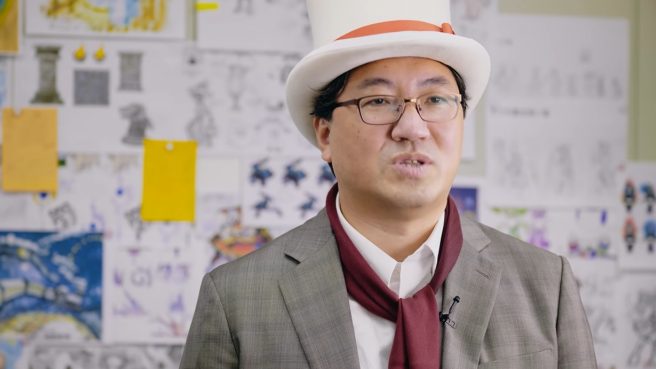 Original: Reports out of Japan indicate that Yuji Naka has been arrested by the Tokyo District Public Prosecutors Office. A case has been kicking around this week regarding insider trading, and it seems Naka is now involved.
It was already reported earlier today that Square Enix employee Taisuke Sazaki and their acquaintance Fumiaki Suzuki were arrested for unfairly acquiring stock in Aiming. Square Enix works with Aiming on mobile games, including Dragon Quest Tact and Gestalt Odin. Sazaki and Suzuki were arrested under suspicions of purchasing around 47 million yen of stock in Aiming before it was officially revealed that they would be working with Square Enix on Dragon Quest Tact.
Moving back to Naka, it's now claimed that he picked up roughly 10,000 shares of Aiming stock in January 2020 after learning about Dragon Quest Tact being in the pipeline. Once again, his arrest is due to insider trading under the Financial Instruments and Exchange Law.
Naka is often credited as one of the creators of Sonic the Hedgehog. He worked on the series' earliest games and eventually became the head of Sonic Team. Naka left SEGA in 2006 before forming his own studio Prope before joining Square Enix in 2018.
At Square Enix, Naka directed the poorly-received Balan Wonderworld. He seemingly left last year, and filed a lawsuit against the company several months ago.
---
Update (12/7): It has emerged that alongside his colleague Taisuke Sasaki, Yuji Naka has been re-arrested under charges of insider trading, this time in relation to Final Fantasy VII: The First Soldier. Naka is believed to have purchased about 120,000 shares for about 144.7 million yen, earning hundreds of millions of yen in profits. Both he and Sasaki are currently under suspicion of violating the Financial Instruments and Exchange Act, although the approval or rejection of this has not yet been disclosed.
---
Update (12/27): NHK is reporting that Naka and Sasaki have been formally indicted. There's no word on when a trial would take place currently.
Leave a Reply