Galak-Z: Variant S out for Switch on June 28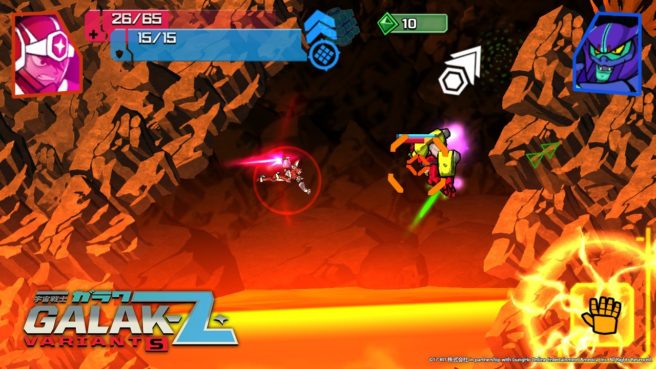 GungHo Online Entertainment already has a release date for the recently-announced Galak-Z: Variant S. The game will launch on June 28, the company announced today.
Here's some information and the debut trailer out of E3:
In Galak-Z: Variant S, players trek across the universe as A-Tak, the last surviving human pilot, who is fighting to take the universe back from the evil Baron's Imperial forces. Using a sleek and agile spaceship or an advanced sword-wielding Mech, players can combat the galaxy's most heinous Imperial fighters, pirate raiders, and space bugs through a colorful and engaging story campaign with more than a hundred replayable missions.

Features

– To Infinity and Be Gone – Vanquish the galaxy's most dubious enemies and fight your way through the Baron's army of Imperial goons as you juke, blast, and hack your way through tightly-packed, beautifully-crafted environments with your nimble piloting skills.
– Galactic Mech Battles – Transform into a Mech and take on the galaxy with your trusty laser sword in gripping, close-quarters combat.
– Go, Fight, Win! – Clash with player-created squads in the Bot Battle League and earn trophies to reap better rewards in asynchronous multiplayer.
– Another Man's Trash… – Collect Salvage, Relics, and Bots scattered across the cosmos to upgrade your spaceship and Mech to maximize your combat-readiness.
– Portable Action – Experience true gaming thrills as you blast and survive through a rich campaign with over a hundred endlessly replayable missions all on the Nintendo Switch.
Galak-Z: Variant S will cost $9.99 on Switch. The title "comes packaged with more than $25 USD in value of in-game currency."
Source: GungHo Online Entertainment PR
Leave a Reply