Game Freak on taking advantage of Switch's power, post-game, increasing Pokemon's scale, future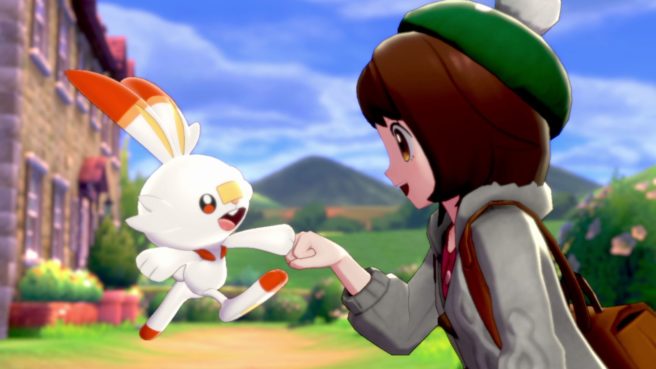 USgamer has published some new comments from Pokemon Sword and Pokemon Shield director Shigeru Ohmori. During the interview, Ohmori discussed wanting to take advantage of Switch and the power it affords, post-game, wanting to increase the scale of Pokemon, and the series' future.
You can find a roundup of these quotes below. For the full interview, head on over to USgamer.
On what can be done with Switch that couldn't be done before…
Shigeru Ohmori, Director: So with Let's Go Pikachu and Let's Go Eevee being the first games we developed for the Nintendo Switch, we did a lot of technical exploration and experimentation, and we learned a lot. We were able to use those two games as a kind of a base for developing Pokemon Sword and Shield, and really taking advantage of the hardware even more. One of the things we really wanted to challenge ourselves with this time is since we have much higher resolution and we can put them on the big screen, we could finally really show the difference in size between Pokemon. That was one of the reasons we decided to try the Dynamax feature, which has Giant Pokemon appearing, and the Wild Area, which is a big, open area, which is something we wouldn't have been able to do with the previous hardware.
On post-game…
SO: I can't really say too much today, of course, but I do want to say it's not just the story, and then you're done with the game. We've got a lot of content for players to enjoy after they finish the story. Also, for players who are really big fans of the battle system and the competitive scene, there's going to be a lot for them to engage with.
On whether the Wild Area was inspired by Zelda: Breath of the Wild…
SO: I think lots of games have their take on this idea of having a more open area, and we just kind of wanted to come back and see what would make the most sense for Pokemon if we were to do an open area that takes advantage of the Nintendo Switch hardware. We tried a variety of things to come to the Wild Area. For example, one of the things you saw is we now have camera control, something we avoided in the past, but we feel like for the younger generation of kids these days, it's a natural thing to be able to control a camera where that maybe wasn't the case in the past. So doing a variety of things in that area that just make sense for Pokemon.
On whether it's important to increase the sense of scale of Pokemon as Game Freak moves up through different systems…
SO: Yeah, definitely. I think moving to Switch, the kind of expressive capabilities of the hardware compared to the past is a dramatic increase. Being able to play the games on the TV, we really put a lot into making sure the visuals are appealing, they're pretty to look at, and they're impressive to the player. Like you said, making it feel like a world increases that sense of immersiveness. We put a lot of focus on it.
On the horizons of Pokemon continuing to expand…
JM: I think there are quite a few horizons we'd like to challenge. I think there's a lot to look forward to in the future. Even in the past few years we've seen a lot of advances in technology and I think we're going to see a lot of new technologies that allow for ways to be creative in fields that just weren't possible before. I think that Pokemon will always be trying to take advantage of new technologies. So things to look forward to, for sure.
Leave a Reply