GungHo on why Ninjala will be primarily released as a free-to-play game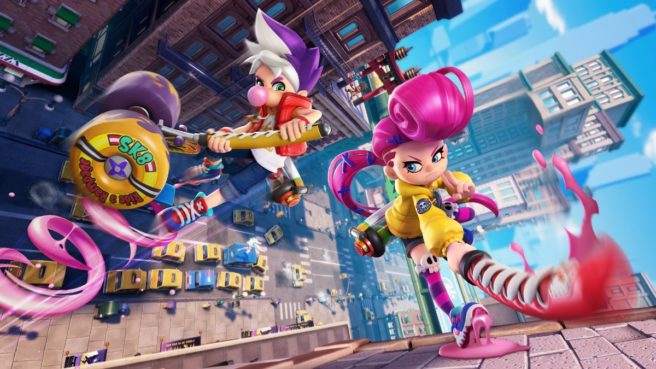 When Ninjala lands on Switch this month, it will be mostly be released as a free-to-play game. There will be paid elements, but anyone will be able to download it at no extra cost from the eShop to see what it has to offer.
We recently asked game designer Kazuki Morishita about the approach behind making Ninjala free-to-play. Speaking with Nintendo Everything, Morishita explained:
"GungHo has a track record in F2P games such as Puzzle & Dragons. Ninjala was originally envisioned to be a game for purchase, but after observing the changes in the game market over the last few years, we wanted a broader range of players from adults to children to be able to enjoy the game, so we switched to F2P."
Players will be able to purchase currency known as "Jala" via the eShop. That currency can then be used in turn to obtain various items from the in-game shop.
GungHo will be offering the "Ninjala Pass" for 950 Jala, which allows players to obtain costumes, emotes, stickers, Ninja Medals, and Jala itself by completing tiers. Those who complete all 100 tiers will earn more than 950 Jala, and can then even purchase next season's pass.
For 2,800 Jala, players will start off with 25 tiers already completed. It'll be possible to progress through the Ninjala Pass tiers by earning Tier Points from online battles or by spending Jala.
We should note that Ninjala will be free-to-play on the Japanese Switch eShop like other territories, but the region will be getting a version at retail. Copies include the game on a cartridge, an exclusive costume, accessory, sticker, and emote plus 2,000 Jala currency.
Leave a Reply