HAL on its relationship with Nintendo, appealing to all players with Kirby, more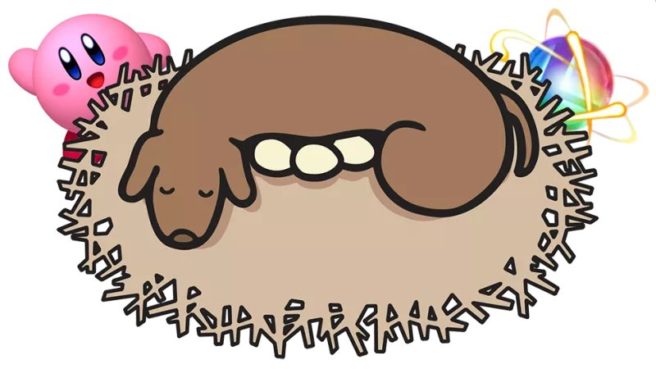 The Worldfolio published a rare interview with Masayoshi Tanimura, the chairman and CEO of HAL Laboratory. Tanimura chatted about HAL's relationship with Nintendo, how the team tries to make Kirby games for all players, and a few other topics.
We've picked out the notable excerpts from the interview below. You can read the full thing here.
On HAL's relationship with Nintendo…
Before HAL Laboratory was founded, one of the first personal computers created, the Commodore 2001, was being sold at a store in Japan. In that store, several college students, who would eventually become part of HAL Laboratory, used to hang out and spend their time. These students were tech savvies, always curious to know how this kind of machinery functioned.
At a time where there was no disclosure about internal contents or know-how, they were able to hack the computer and figure out its internal system. This tech-savvy crew set up HAL Laboratory. From the start, we had a group of people who were technically capable and who understood internal computer mechanics. Luckily, the CPU used for the Commodore 2001 was similar to the one used for the NES (Nintendo Entertainment System), which opened the door to our partnership with Nintendo. This anecdote goes to show that our collaboration with Nintendo is something historical, and over the years, we have established a mutual relationship of trust based on collaboration.
However, I want to make clear that HAL Laboratory and Nintendo are two different companies. Our customers are often confused as to our relationship, and tend to wrongfully assume HAL Laboratory to be a part of Nintendo. HAL Laboratory is a secular and independent company, both in terms of management and corporate culture.
On the longevity of HAL's success…
What we care about most is making our customers happy with our products. I use the word "happiness", as this should not be confused with "satisfaction". In fact, I would like to clarify that matter. At HAL Laboratory, we believe that happiness and customer satisfaction are two separate concepts. On one hand, a person can be satisfied by obtaining materialistic objects or winning an abundance of money, but not necessarily happy about it. On the other hand, some people have nothing, or very little, but live in a state of happiness. There is an index for measuring consumer satisfaction. However, the happiness that a game brings to you is not something you can calculate; it's something you have to culturally install and be internally dedicated to.
On whether HAL will tap into the U.S. again similar to the short-lived HAL America from many years ago…
In short, we want to continue making our customers happy. At the same time, we are gaining more and more customers, and this is a challenge for us. In 1992, we released the first game of the Kirby franchise. Up to that moment, we were really focusing on developing as many games as possible, as fast as possible, all in order to maximize profit.
Launching so many games made us wonder if that was really the way to generate profit, so we decided to change our strategy. From the second Kirby title, we started developing our creations, but always ensuring that, whichever new Kirby game a player chose from the series, they could be entertained. They would think "There is no end to the fun."
For that reason, we reduced production of the number of products before we took off every tiny little aspect, from the main character to the flowers in the décor, in order to build an environmental essence that would characterize the series, making it, above all, simply fun to play. Ten years later, Kirby's popularity soared and it became a well-known icon of Japanese gamming. However, in the U.S., it was not like that. We therefore decided to take different strategies in order to promote Kirby, and introduced it through animation. We were greatly successful. Thus, we are already challenging the American market. Nowadays, we have sometimes sold more Kirby titles in the U.S. than in Japan, and we plan to keep on doing the same.
On what makes Kirby: Planet Robobot stand out from others in the market…
The key to the Kirby series' success is that we are not developing towards a specific target audience. We try to make our games enjoyable for beginners and experienced players alike. Regardless of age, gender, nationality or background, we are developing games that everybody can play.
I sometimes like to compare our games with the sensation of pressing bubble wrap paper; because people simply enjoy pressing it! We want our customers to have fun when playing our games. That's the big principle guiding us. For this particular title, I would highlight the tremendous effort we have invested in the making process, the attention to detail, and the various levels of difficulty.
Leave a Reply