Hyrule Warriors adds Sheik, Darunia, and Princess Ruto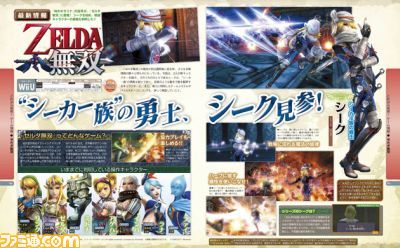 Three new characters for Hyrule Warriors have been confirmed by Famitsu. Sheik will be in the game, as well as Darunia and Princess Ruto from The Legend of Zelda: Ocarina of Time.
Famitsu also has news about new weapons for Lana and Impa as well as news about collecting gold Skullattas. More information is included in an eight-page feature in this week's magazine.
Leave a Reply