Hyrule Warriors: Age of Calamity devs talk a bit about the game's DLC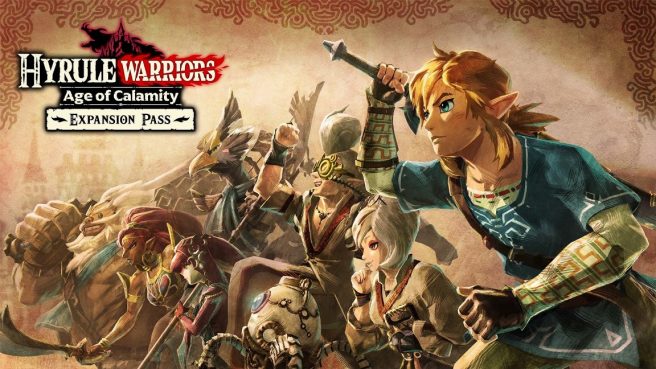 In an interview with Dengeki Online, the developers of Hyrule Warriors: Age of Calamity commented on the game's DLC.
According to co-producer Masaki Furusawa, the decision to make DLC was decided early on. He told the site:
When did you decide to develop DLC for the game?

Furusawa: It was soon after the release of the game. The feedback we received from the players was the deciding factor that allowed us to take the next step.
The first part of the Hyrule Warriors: Age of Calamity Expansion Pass released in June. The second portion, Guardian of Remembrance, is arguably the more exciting of the two since it'll include new character vignettes, added stages, and more.
Furusawa and director Ryota Matsushita shared the following about the upcoming Hyrule Warriors: Age of Calamity DLC:
The second wave of DLC comes with new story content, can you say anything for those looking forward to it?

Matsushita: I'm sure many of you are enjoy Hyrule Warriors: Age of Calamity because you get to experience the unknown events of 100 years prior. The DLC will allow you to enjoy things we've yet to fully explored, as well as more of the unknown from 100 years prior.

Furusawa: I'm sure everyone who played the main story has parts of it they're interested in. We tried to take as many of those story beats as possible and used them to think about the kind of story we wanted to tell. We're not just adding new story content, but new maps and battles have been added to the set and we hope you'll get a feeling of the type of battle that took place.
The Guardian of Remembrance DLC for Hyrule Warriors: Age of Calamity arrives this November.
In the same interview, the developers discussed how playable characters were decided and what it was like recreating the world of Zelda: Breath of the Wild. Read about that here and here.
---
Translation provided by centurionnugget and Jarop on behalf of Nintendo Everything.
If you use any of this translation, please be sure to source Nintendo Everything and please do not copy its full contents.
Leave a Reply