Hyrule Warriors Legends has a "My Fairy system", Great Sea map in Adventure Mode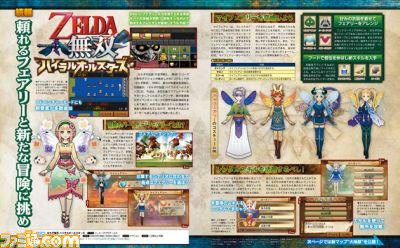 Famitsu has published a brief article about Hyrule Warriors Legends for its magazine coverage this week. In it, we learn about two new elements in the game.
First up, Hyrule Warriors Legends will have a "My Fairy" system. Famitsu doesn't go in-depth about this, but indicates that it'll be used to help players. Also confirmed is a new Great Sea map in Adventure Mode.
Expect more details about both of these items when Famitsu releases tomorrow.
Leave a Reply