Igarashi says staggered content model being considered for Bloodstained, hasn't started on Switch port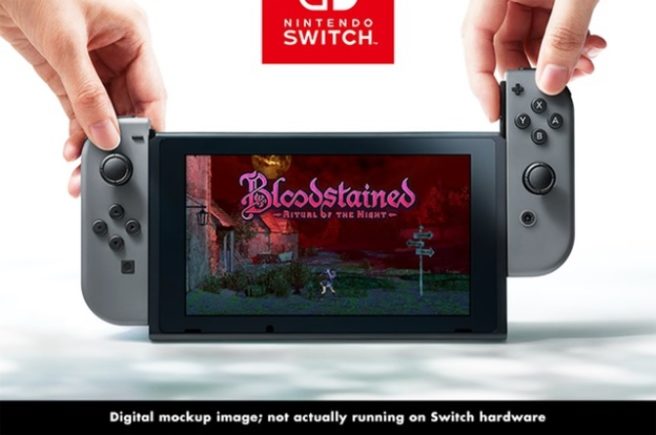 Despite what we heard last year, Bloodstained: Ritual of the Night may not opt for a staggered content model. If this is something the team decides to pursue, some features and content may come after the game's launch.
That seemed like the plan back in 2016. However, creator Koji Igarashi has now said that a definitive decision has not been made. It's something that's being considered, and though the approach has certain benefits, "it's something we'll have to discuss later."
Igarashi told Apptrigger:
"Right now, nothing is very set for Bloodstained yet. We are considering a staggered model for released content. We know the benefits of it; having content released separately, from time to time, also generates hype from having fans think about the game for longer. This is something that we haven't really set yet, so it's something we'll have to discuss later."
In the same interview, Igarashi was asked if the Switch version will feature a similar level of background detail as shown off in trailers. It's likely, but the porting process on Nintendo's console has yet to begin.
Igarashi said:
"Currently, we're not in the middle of porting to Nintendo Switch just yet, but we are starting porting to PS Vita. In comparison to that porting process, we feel confident that the environments will look pretty similar, but we can't say for sure until we really look into the Nintendo Switch specs and see what it's like building a game for it."
Leave a Reply