Image & Form on SteamWorld Heist's difficulty levels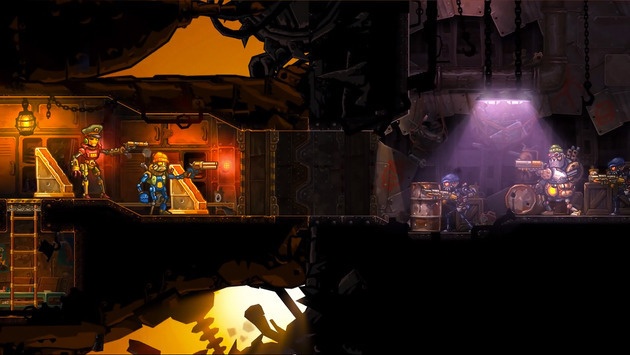 SteamWorld Heist will come with a few different difficulty levels. Based on comments from Brjann Sigurgeirsson, it sounds like there will be five in total, ranging from "Easy" to "Impossible".
When cranking up the difficulty, players will encounter more enemies. There are also plans to implement more intelligent enemies. Sigurgeirsson believes that just "a few people on the planet" will be able to finish SteamWorld Heist on its hardest difficulty.
He told Nintendo World Report:
"… in SteamWorld Heist, we have difficulty levels so you can play Easy, Medium, Hard, Elite and Impossible… that's the name of the difficulty levels today. So that's the thing – you have to play it well, or you won't complete it. I think that's good, you're supposed to put your soul and body into playing a game. It's going to be as tough as you want it to be, but the game's not going to give you anything. You'll have to take it.

I might be missing a few things here, but there are various aspects that make it more difficult. We can introduce more enemies, but also the terrible notion of having better enemies. Like suddenly their aim is right on target. Like you say, less loot, you have weaker guns… there'll only be a few people on the planet who can complete the game on the hardest difficulty."
Leave a Reply