[Interview] Poi dev on moving from Wii U to Switch, going up against Mario Odyssey, and more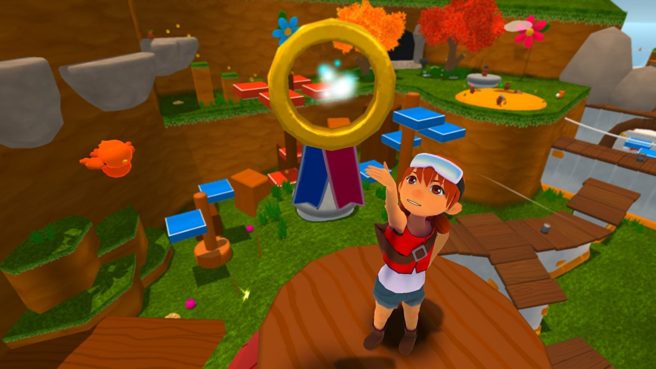 Switch has a major game landing this week in Super Mario Odyssey. It's not the only 3D platformer heading to the console, however. Tomorrow, Poi is coming to Switch after initially missing out on Wii U.
We spoke with developer PolyKid just ahead of the launch to learn more about Poi. The studio chatted with us about the game itself, making the move from Wii U to Switch, and having to go up against Super Mario Odyssey in the same week.
Here's our full discussion:
For those who haven't heard about Poi previously, how would you describe the game?
Poi is a throwback 3D platformer where you play as two kids exploring vast worlds in search of Explorer Medallions. It's very much a love letter to the 90s platformer collectathons, but using modern tools and technology.
Poi seems to take some inspiration from elements included in various 3D platformers like Super Mario Sunshine. Are there any key games that served as a stepping stone?
Definitely, we took a little inspiration from our favorite platformers and tried to mix them together in an interesting way. The levels and platforming design are very much Super Mario 64 inspired, but we also threw in Explorer Tools that kinda was inspired by FLUDD from Sunshine or even Zelda / Animal Crossing. There's also a bit of Banjo Kazooie in there–meaning theres lots of different types of collectables and characters you'll meet along the way.
There seems to be a collectipeda aspect of the game. How much is there to find in Poi?
A lot! There are 100+ Explorer Medallions–which are the main focus of the game–but along the way you'll find locations, fossils, golden gears, costumes and more. We tried to tie each to a different character that you meet in the game.
How many worlds are in the game?
There are 5 main worlds in Poi with a bunch of smaller challenge levels and other areas with hidden secrets or Explorer Medallions. We thought about making another big 6th world, but we found that it added a lot of variety and mystery to have new areas to explore in places you might not expect.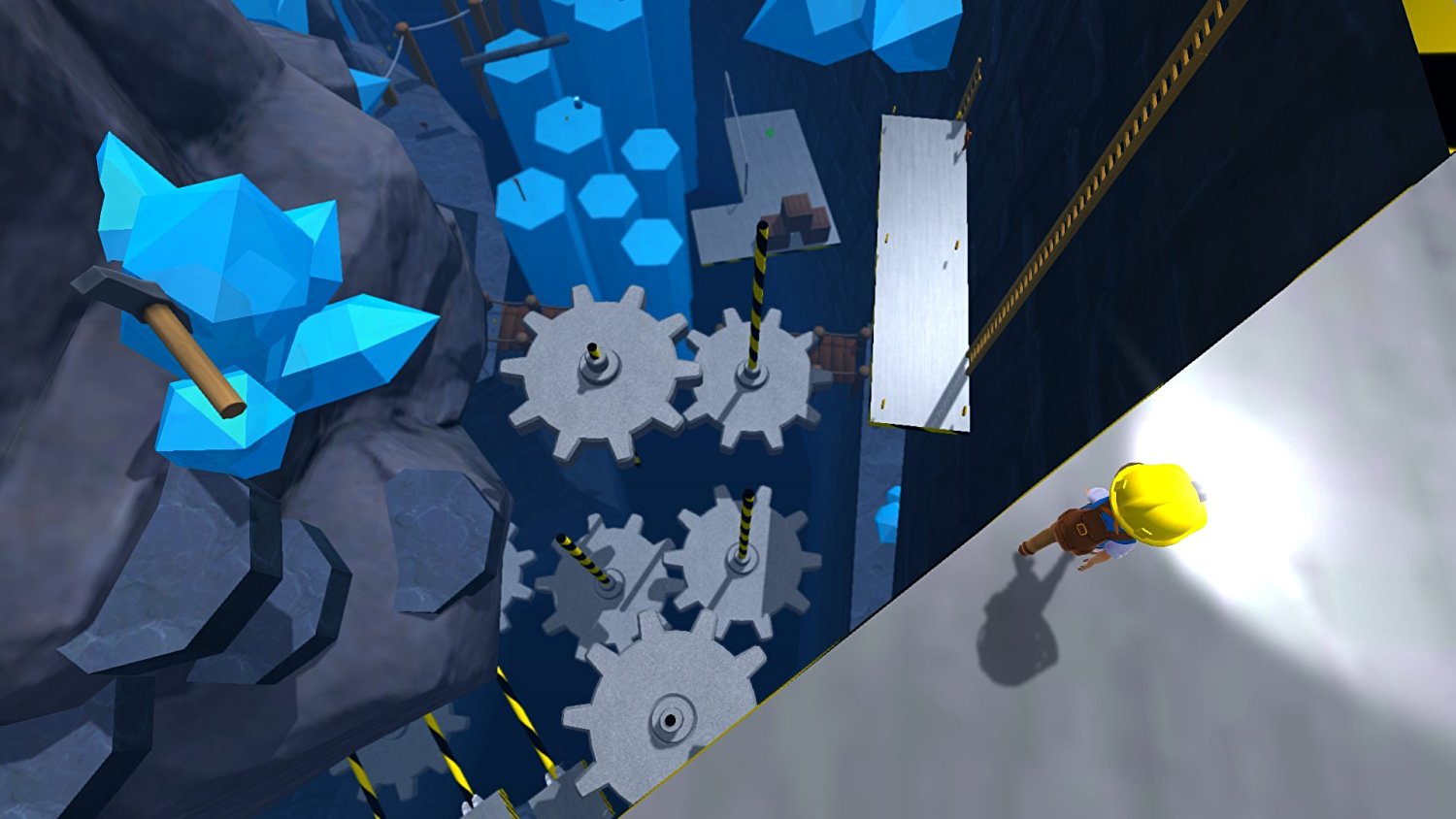 Originally Poi was planned for Wii U; at what point was it decided to scrap that version and move to Switch instead?
After our Kickstarter, we were just very focused on getting the game out on Steam first since we felt that was where we would be able to build an Early Access community and continue to promote the game. And we needed to finish the game too! So as development continued and we learned about Nintendo Switch, we started asking Nintendo if there was any way we could get Poi on it. Luckily for us, we got in and were pleasantly surprised to find that it was going to be much much easier to bring Poi to Switch than it would be to the Wii U. So in the interest of time (and coolness factor of launching on a brand new system) we decided to focus on Switch development rather than Wii U.
Were there any difficulties in bringing the game over to the Switch?
Yes, for any game console you have a lot more constraints around memory, performance, size of the game, etc. So we had to get creative and optimize the game a lot to make sure it took full advantage of the Switch's abilities. But luckily, Unity (the game engine we are using) worked pretty well out of the box so it was much simpler than what we had seen on Wii U.
We're aware that the Switch version of Poi has some exclusive content. Can you talk a bit about that?
We wanted to make the Nintendo Switch Version a little special since we had always felt that Poi belonged on a Nintendo console. So we had our artist create some exclusive costumes for players to find, put in a lot of cool art to unlock in a digital artbook, and have the full soundtrack in there as well. Besides that, we added in HD Rumble and Joy-con support.
You're working with Alliance Digital for the release of Poi on Switch. What made them a good partner?
Alliance Digital Media has been a great partner because they realized we're just a small indie studio and so don't have a lot of time to deal with giant contracts, endless meetings or other things that distracted us from making the best game we could. They have given us great feedback on how to improve the game and even helped test it for us, but at the same time they made it clear that we knew our game best and they just wanted us to keep doing what we were doing while they took care of getting Poi out there to the world. It's been a truly great partnership so far.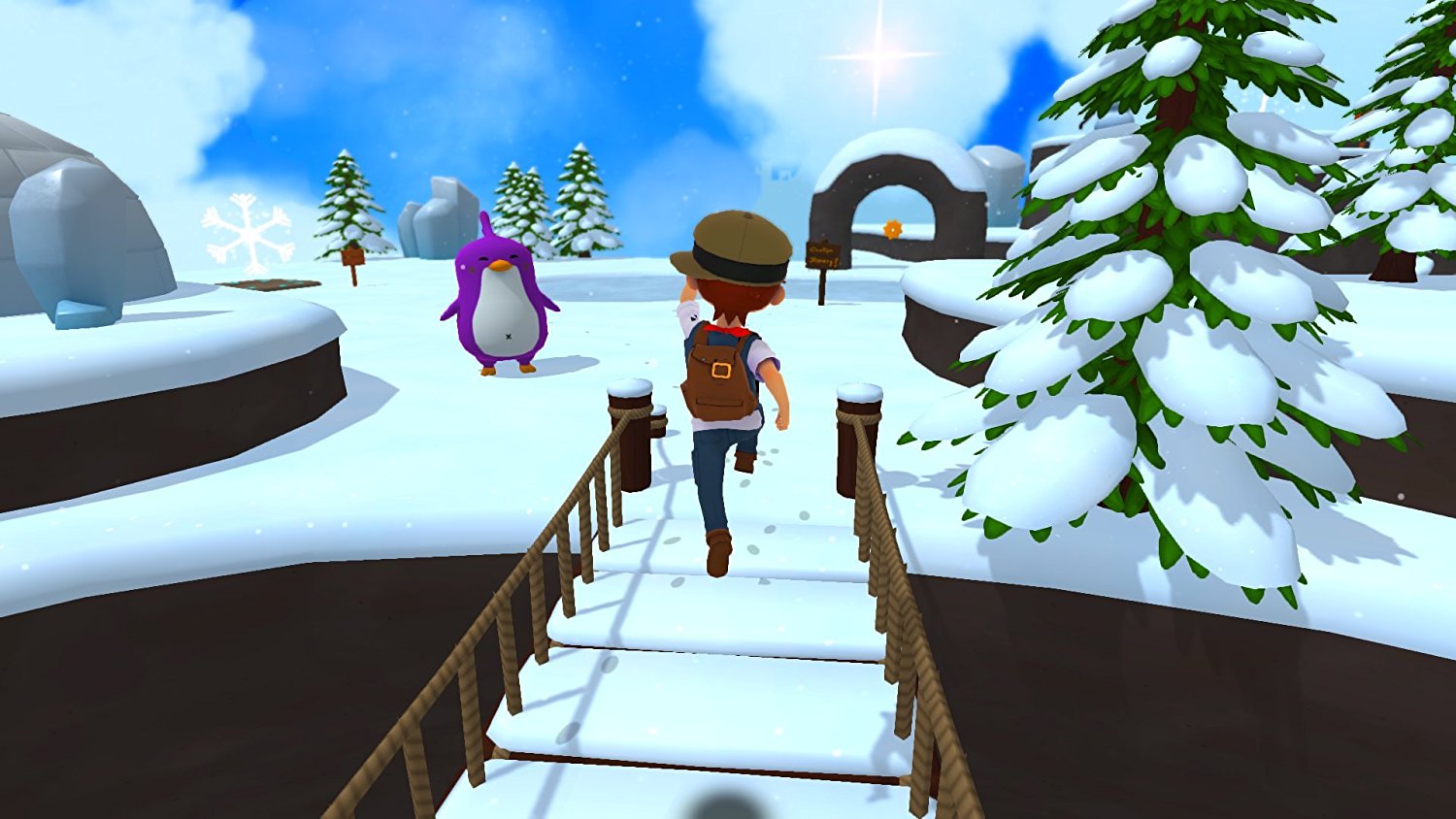 How did the physical version come about for Switch?
We kind of always knew that a lot of people who might be interested in Poi are probably not typical Steam users. So a physical version always made sense, but we had no idea how to go about and get one made until Alliance came along. We both agreed it made a lot of sense so here we are! And also, it's been a dream of ours at PolyKid to actually have a game that we made in an actual box on a store shelf, so to say we are extremely excited would be an understatement!
If you had any experience developing for Wii U, how would you say it compares to working with Switch?
From our initial look into porting Poi to the Wii U, it would have been much more difficult to keep the game the same and get it running on Wii U at an acceptable quality. The Switch despite its size is really impressive and was insanely easier to get the game up and running. Nintendo really did things right this time around!
Poi is coming to Switch during the same week as Super Mario Odyssey. Are you concerned at all that your game will be overlooked a bit?
We we first started PolyKid, we would always worry about that kind of stuff, but now we realize that's just how things go. And besides, we are LOVING this resurgance of 3D platformers like Super Mario Odyssey and A Hat in Time, so we think the more the merrier! We might get overshadowed a bit, but it's not like people can't play both.
Now that Poi is available on most major platforms, have you thought about what's next for the studio?
A well deserved vacation! We're going to enjoy spending time with some family and watching people play Poi. After that, we have some ideas but you'll have to wait and see!
---
Nintendo Everything would like to thank the team at PolyKid for participating in our interview.
Leave a Reply