Inti Creates on how Blaster Master Zero came to be, Shovel Knight collaboration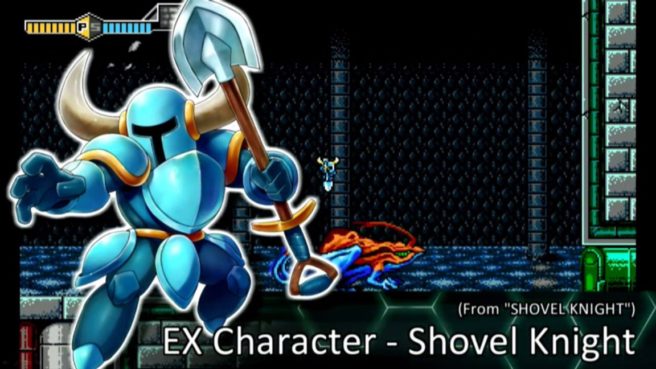 Dengeki was able to speak with Inti Creates president and CEO Takuya Aizu. Recently, an English translation of their discussion was posted. It included some interesting comments about some of Inti Creates' Nintendo-related titles.
At one point during the interview, Aizu was asked about how Blaster Master Zero came to be. He offered this lengthy explanation in response:
 For brands, or rather IP (intellectual properties), simply holding them will cause fans to forget, and eventually they will die. Because of that, the names need to be used or similar games need to be made somewhat regularly. SUNCORP is very aware of this, so they were looking to reboot "Blaster Master" to keep the memory of it alive among gamers.

 With that in mind, they were looking for someone to make a side-scrolling action-adventure game—practically a bullseye for us. We met through our Nagoya branch office, which belongs to the Game Academics and Industries Relationship Association (GAIRA) in Nagoya. There, we had the chance to meet with SUNCORP's staff directly who asked, "So, will you make it?" However, at the time our development team had their hands entirely full, so we told them, "We'll think about it," as a polite way of half-refusing (laughs).

 Some time after that, at E3 2015 in North America, I happened to pass a producer from SUNCORP on my way to breakfast. He was having trouble entering the meeting area to meet with Nintendo of America. By chance, I was able to help this acquaintance of mine get to where he needed to go.

 After that, again on my way to the cafeteria, I passed by the table where SUNCORP and NOA were meeting. The meeting wasn't very lively, and was unexpectedly quiet. If the people meeting aren't excited, it can't go anywhere, right?

 I later went to the producer and asked, "What happened?" He told me, "The proposal was fine, but we need more exciting ideas for the game." I asked, "What if we made it?" "If Inti made it, that'd be perfect!" We decided it just like that.

 What's more, our native English staff who I was with on this trip had severe back pain and couldn't move at that time. So all the interviews and meetings we had needed to be canceled, and I was free all day. And during that time I ran into the producer and just happened to pass by that meeting. The stars aligned for this project to begin.

 At the beginning, it was planned that the game would release on the Nintendo 3DS, but as the release of their new platform (Nintendo Switch) was coming soon and it seemed that we could match it, we decided to port it to Switch. We began development on the 3DS, and 2 months later in October the Nintendo Switch was announced. We immediately bought development kits and began work to release for launch.
Blaster Master Zero ended up receiving Shovel Knight DLC last year. Speaking about the collaboration with Yacht Club Games, Aizu mentioned:
 For the Shovel Knight crossover, we began discussing it around the time Nintendo was releasing Shovel Knight in Japan. They were promoting amiibo at that time as well, so the discussion became, "Why not do an amiibo feature?" This met Nintendo's needs as well, so Yacht Club Games quickly got on board.

 Because of that, we were also able to do the Blaster Master Zero character crossover. Also, around that time we worked with Yacht Club Games to distribute the Nintendo 3DS "Azure Striker Gunvolt: STRIKER PACK" overseas.

 When doing research on digital games, Shovel Knight came up a lot, and we've also used Yacht Club Games as reference in promoting our games as well. We have much respect for them.

 The first time our companies met, it was evening so we went out for dinner afterward. It came up that I had worked on Breath of Fire II while at Capcom, and one of Yacht Club's management was a big Breath of Fire fan. Ironically, I ended up getting the respect that time (laughs).

 I believe having a relationship of mutual respect helps talks get off the ground faster.
You can read even more from Dengeki's interview here.
Leave a Reply