Inti Creates talks Dragon Marked for Death, surprised Nintendo was so accepting of Gal*Gun 2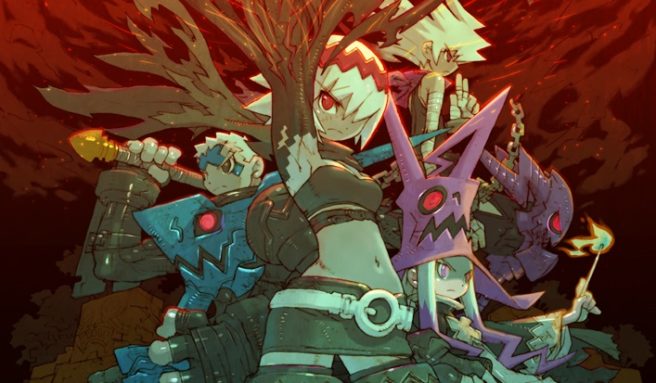 After it was announced last year, Inti Creates has been keeping mostly quiet on Dragon Marked For Death. In a new interview, however, the studio talked a bit more about the project.
Inti Creates boss Takuya Aizu has said that the game has a main story, with individual arcs for each of the four characters. You'll be able to progress with each story online by playing with someone else on the same map while advancing the plot at your own pace.
Aizu said:
"One of the biggest things you wouldn't know just from the original trailer is that there's a main story for the game. Also, each of the four characters, Empress, Warrior, Shinobi, and the Witch, have their own individual stories. When playing online, players will be able to progress their respective character's story by playing the same map and advance that character's story at the player's own pace. There comes a point in the story where the stories intertwine and you find a common enemy to fight later on in the game."
Aizu also commented on Gal*Gun 2, one of Inti Create's recent projects. He was actually surprised to see how open Nintendo was in both America and Japan.
Aizu stated:
"From both Nintendo of America and Nintendo of Japan, we didn't meet any resistance at all during development, which was a little surprising. So we were prepared for that when showing the game, but they replied with, "That's fine". I think one of the things that should be understood is that they don't see this as a sexual game. They look at it as a shooting game that happens to have cute girls in it and that diversity is nice to have on the new hardware.

We feel that one thing Nintendo is set out to do with the Switch to have different types of games. This way you can bring in a whole bunch of consumers and fans, to create a broader scope for the hardware."
Leave a Reply