Japan: Nintendo, Sony, Microsoft release joint parental controls flyer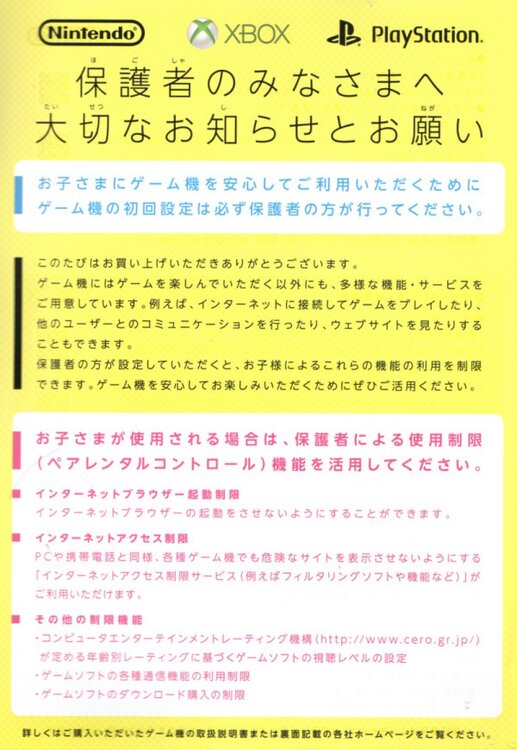 Nintendo, Sony, and Microsoft have teamed up for… a parental controls flyer, interestingly enough. The ad above was spotted in a video game store in Sapporo, Japan just recently.
As one would expect, the flyer intends to explain the use of parental controls and increase the awareness of game ratings between consumers. It will be distributed in stores across Japan over the next few weeks.
Leave a Reply