Japan: Splatoon surpasses Mario Kart 8 in sales through first 18 weeks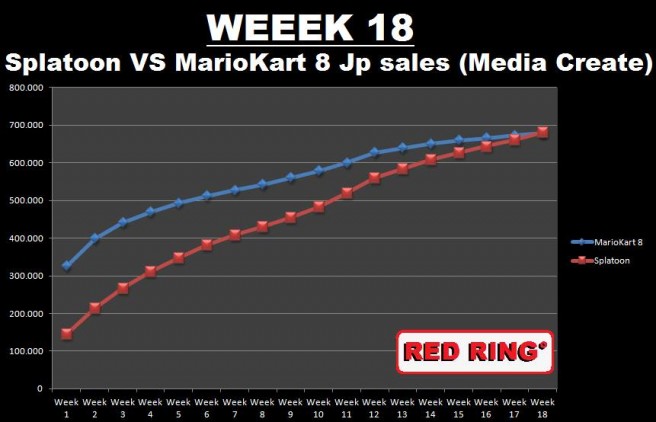 Splatoon has outsold Mario Kart 8 in Japan when lining up the launches of the two games. Through week 18, Splatoon has sold 681,495 copies. That's compared to Mario Kart 8's sales of 678,250 units during the same time frame. Apparently, Splatoon is also Japan's fastest-selling Wii U game.
Thanks to XbroKong for the tip.
Leave a Reply