Kamiko has sold over 110,000 copies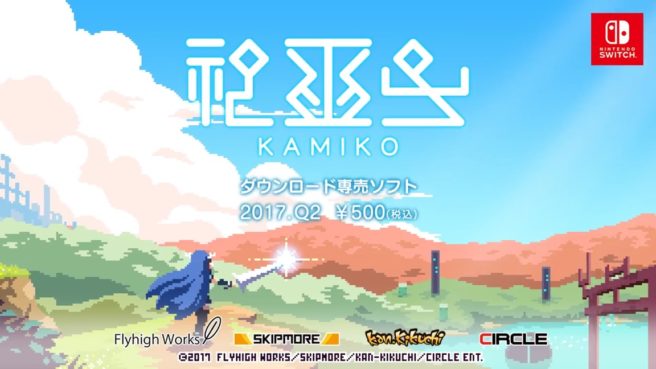 Kamiko's sales have surpassed 110,000 units, according to Circle Entertainment co-founder and CEO Chris Chau.
48 percent of the Switch game's sales were from America. Europe and Australia is next at 27 percent, followed by Japan at 25 percent. Kamiko has been on sale for roughly three months in Japan and 2.5 months elsewhere. While the US is the biggest market so far, "the Eastern market still has a lot of users we can't ignore."
Chau told Nintendo Life:
"We are usually thinking about why some local titles perform better than Western titles in Japan, and we think most of the reasoning comes back to game pricing, localization and local PR. Of course it's case by case, but regardless I think the Eastern market deserves attention from developers. Also we know many Chinese gamers may purchase a Switch from Hong Kong, so we've suggested to the developers that they should consider a Chinese language pack."
Skipmore, who developed the game, is now working on Picontier. It's targeted for release this year.
Leave a Reply