Kamiya: Platinum wants to make Bayonetta 3, has ideas for a new Okami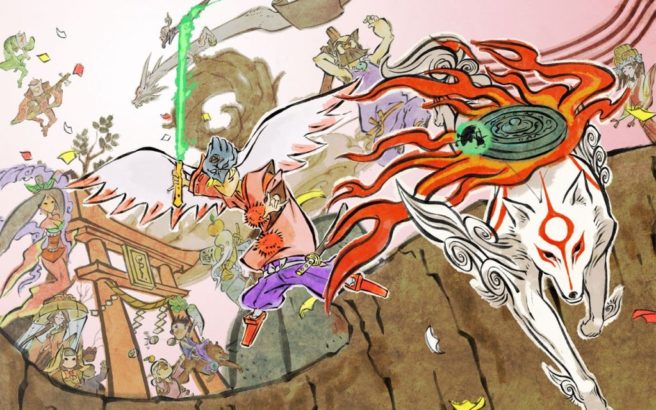 Metro spoke with Platinum Games co-founder Hideki Kamiya at E3 to talk about Scalebound. However, the interview did bring up some Nintendo-related topics. Specifically, Kamiya touched on both Bayonetta and Okami, and indicated that he's interested in working further on both franchises.
With Bayonetta, Kamiya said that he and the rest of Platinum "want to make 3." He later added that he has "ideas" for a new Okami game as well.
Here's the full exchange between Metro and Kamiya:
GC: …I preferred Bayonetta's first haircut.

PR woman: [laughs]

HK: Then we will take that into account when we design her haircut when we start doing 3, if we ever make 3.

(The room is suddenly filled with gasps of shock, not just from us and the UK PR but also the other Microsoft and Platinum Games people.)

GC: Wha… what?! You can't tease me like that!

(Widespread laughter)

GC: Are you thinking of doing 3?

HK: Of course we want to make 3.

GC: [meekly] OK.

HK: Why should it end at 2?

GC: I don't think it should end at 2! Have you spoken to any publishers about this?

HK: No, but I've spent a lot of time thinking in my head what that game would be. I've got ideas in my head for Okami 2 as well.

Microsoft PR woman: What?!

(More shocked laughter from everyone.)

Platinum PR woman: I didn't know this!

GC: What are you doing, teasing us like this!
Leave a Reply