Kamiya talks about his early meetings with Nintendo, how the art direction for The Wonderful 101 changed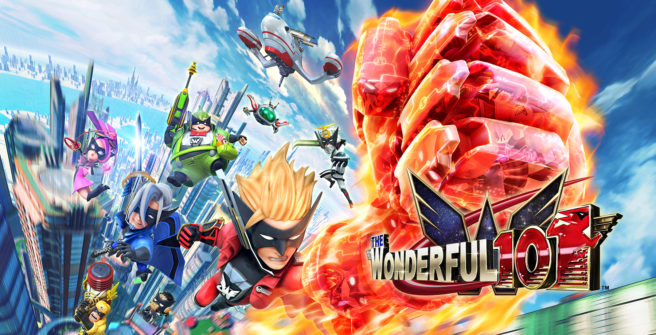 In a recent issue of Famitsu, PlatinumGames' Hideki Kamiya bonded with game director and scenario writer, Taro Yoko, over their mutual unwillingness to compromise on their creative visions. This prompted Yoko to bring up the topic of The Wonderful 101, as he had heard that the art direction for the game was quite different in the very beginning of development.
Kamiya explained the situation in our translation below:
Kamiya: Yeah, but that was more of a situation where I wasn't sure what style to go with. Even though I figured Nintendo wouldn't like it, I decided to pitch my idea anyway. Then they were like, "Yeah… Not so sure about that." (Laughs) I then went on and on trying to justify myself. I came up with something that Nintendo was pleased with in the end, but afterwards when talking to Inaba* about it, he said, "Were you genuinely explaining your position to them? I just thought you were offended—I couldn't tell." (Laughs)
*Atsushi Inaba is Chief Creative Officer of Platinum Games. Presumably, he was in the meeting with Kamiya, as well.
It would be quite interesting to hear more about what this art style looked like. Perhaps Kamiya would be willing to reveal more in the future.
Leave a Reply