Kentucky Route Zero: TV Edition finally coming to Switch this month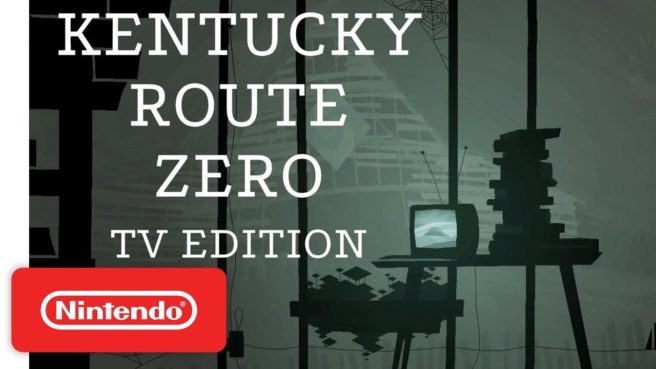 Kentucky Route Zero was announced for Switch way back in August 2017. Today, publisher Annapurna Interactive and developer Cardboard Computer set a final release date. It's coming pretty soon, as Kentucky Route Zero: TV Edition is lined up for January 28.
Here's the full announcement:
Kentucky Route Zero: TV Edition, the complete edition of all acts and interludes of the magical realist point and click adventure game developed by Cardboard Computer will launch on January 28, 2020. Published by Annapurna Interactive, Kentucky Route Zero: TV Edition will be available for PlayStation 4, Xbox One and Nintendo Switch. To coincide with the launch of the complete anthology on console, Cardboard Computer will also be releasing and publishing the fifth and final act for PC as Kentucky Route Zero: PC Edition on the same date. All acts and interludes that are included in the TV Edition will be available on Steam through the Kentucky Route Zero – Season Pass on January 28.

Kentucky Route Zero is an adventure game about a secret highway in the caves beneath Kentucky, and the mysterious folks who travel it. Over five acts, the game follows a group of lost travelers — an aging driver making the last delivery for a doomed antique shop; a young woman who fixes obsolete TVs surrounded by ghosts; a child and his giant eagle companion; a pair of robot musicians — as they wander the disorienting and magical Route Zero.
And a brand new trailer:
Leave a Reply