Kirby Nendoroid – Kirby: 30th Anniversary Edition release date, new photos, pre-orders open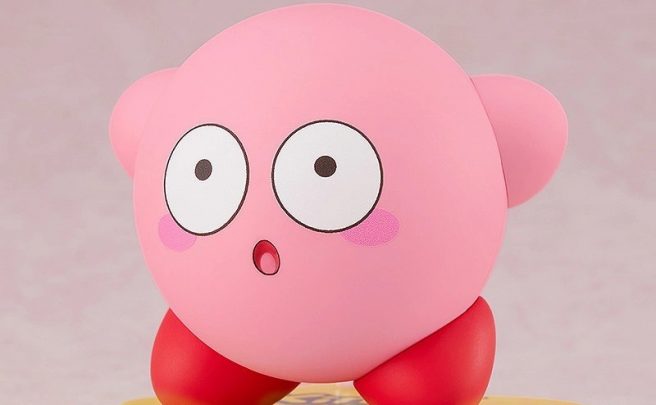 The Kirby Nendoroid – Kirby: 30th Anniversary Edition was just shown off at WonHobby Gallery 2022 Spring over the weekend, and Good Smile has already followed up with a release date. The figure is currently planned for January 31, 2023.
As the name of the Nendoroid implies, the figure is intended to celebrate the 30th anniversary of Kirby. The included magnets make it easy to pose.
Buyers will receive four face parts, including Kirby's standard face with sparkling eyes, a face with spiral eyes, an adorable retro face, and a flustered face with wide-open eyes. Optional parts are available as well such as a bindle stick, a Friend Heart, and a sweet potato. We also can't forget that a Star Rod with glitter is included on the star portion. The base of the figure has a 30th anniversary logo as well.
A number of photos showing off the Kirby Nendoroid – Kirby: 30th Anniversary Edition can be found below.
You can pre-order the upcoming Kirby Nendoroid on Play-Asia here. Note that there's a reservation deadline of July 7, 2022.
Kirby officially turned 30 earlier this year. Kirby's Dream Land, the first entry in the series, debuted in Japan way back on April 27, 1992. A free Kirby 30th Anniversary Music Fest. will take place in August to celebrate the series' milestone – we have more information about that here.
Leave a Reply