[Let's Talk] Hopes for Pokemon Legends: Arceus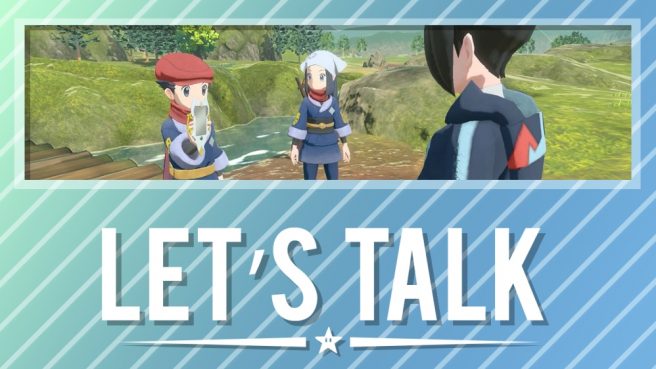 It's a bit unprecedented to see major Pokemon games release so quickly after each other, but that's exactly where we are now. Even though Pokemon Brilliant Diamond and Pokemon Shining Pearl launched less than two months ago, we'll be getting Pokemon Legends: Arceus at the end of January.
Brilliant Diamond and Shining Pearl were remakes of DS games. On the other hand, Arceus is a brand new experience from the main Pokemon developer at Game Freak. Many have compared it to a Zelda: Breath of the Wild-like take on Pokemon, though we know it won't be open world. Still, the game has shown promise and many fans are interested in seeing how the whole thing turns out.
With the launch of Pokemon Legends: Arceus only a few weeks away, we want to know how you're feeling about the game thus far. What are your hopes and expectations? Will you be picking it up later this month? Let us know in the comments below.
Highlights from last week's topic: What are you playing? – January 2022
AmethytusEstate
Some peculiar turns of events lead to my starting to play Animal Crossing: New Horizons around the end of November.
The game has since utterly consumed me.
It's magnificent.
hi v3.0
Been playing a lot of SMT5 and FF14 recently. I'm on a RPG overload.
Kyoko
I didn't get a new game for Christmas, so I'm working on my backlog.
I'm currently playing three games
Dragon Quest XI. Started this one 2 days ago and I'm loving it thus far. Is also one of the best looking games I've played on switch.
Super Mario Odyssey. I finished the last level this morning but I still have a lot of moons to collect. I'm at 550 moons.
Dragon Ball FighterZ. I simply play against the CPU whenever I feel like a change of pace from the other two. I don't have to think, I don't have to search for something… just relax and beat the crap out of the CPU while listening to some of the anime soundtrack
Leave a Reply