[Let's Talk] Xenoblade Chronicles 3 hopes and dreams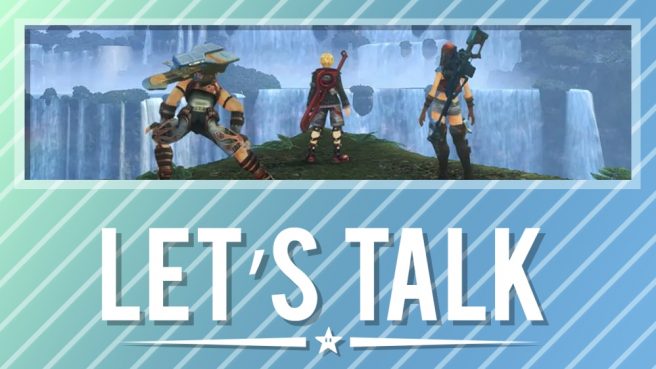 You don't need to hear from us that Xenoblade Chronicles 3 is almost certainly happening. The series has only increased in popularity over the past few years, and the first two games have done quite well on Switch. But if that wasn't enough, a report came out last month that Xenoblade Chronicles 3 is in its final stages of development and could launch as early as the first half of 2022.
We know almost nothing about the game aside from a few unconfirmed tidbits from last month's rumor, so right now's our chance to dream. What do you personally hope to see in Xenoblade Chronicles 3? Let us know in the comments below.
Highlights from last week's topic: What are you playing? – September 2021
Sunjit Singh
I been playing Medabots EX for Nintendo Switch in Ninjala! Ninjala gave me the freedom to create the kind of content I want for myself. I made a version of Peppercat in the game and it is top notch. I also got me a Medawatch to compliment my experience. I am having fun in Ninjala than I did when I first started playing.
AmethytusEstate
Picked up the Spelunkies, and I plan to pre-order Axiom Verge 2 via Limited Run Games when they make them available in October (which, of course, means I won't actually be getting it for a full year). But my backlog is ginormous, so I have plenty of choices to make.
Just the other day I finished playing Keen: One Girl Army (for Switch). It was a really charming game. Got a little tough by the end there. But as a slider-puzzle game, it was excellent. I would definitely recommend it.
Currently deciding what to play next, actually. Considering I plan to start playing Metroid Dread on day-one, I'm trying to fill in the days until its release, while also avoiding anything that takes a really long time to finish. So RPGs are out for now. I'm mainly considering Blaster Master Zero 3, Neoverse Trinity Edition, or Spyro Reignited Trilogy. Though the past several days of weather have been irresistibly beautiful, so the game of Real 'Verse has been distracting me a lot.
Oh, and I've been playing Fate/Grand Order daily for over two years now. I won't be leaving THAT one in probably ever.
Moisés? Só se for de Itororó
Tony Hawk Collection and just finished Famicom Tantei Club 1.
Zeebor
According to sales, I am one of the right people outside the YouTube Inner Circle Jerk playing No More Heroes 3.
Leave a Reply