[Let's Talk] Xenoblade Chronicles 3 Nintendo Direct reactions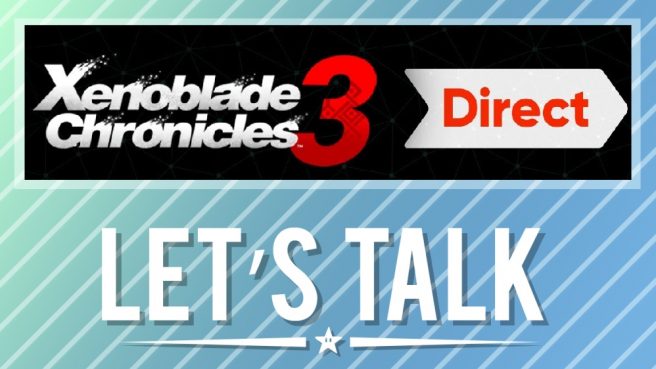 We didn't get a general Nintendo Direct this week, but we did see a game-specific presentation for Xenoblade Chronicles 3. Nintendo went over a lot that was previously known, but showed off some new stuff as well. There was also lots of gameplay to check out before next month's launch. You can check out the full recap announcement here.
Funnily enough, one of the more noteworthy pieces of information shared is that the game is getting an Expansion Pass, just like the last entry in the series. Nintendo and Monolith Soft will be rolling out new content in four waves through the end of 2023 which will be capped off by a new story scenario. Oh, and amiibo will be supported, including the Shulk figure that grants players the look of the Monado when using the Swordfighter class.
With everything that was shown earlier this week, how are you feeling about the Xenoblade Chronicles 3 Direct and the game specifically? What are your thoughts on the Expansion Pass? Will you be picking everything up? Let us know in the comments below.
Highlights from last week's topic: What are you playing? – June 2022
Star Magician
I played so much Smash the last few weeks I'm probably done with it for a while.
Also played Seven Pirates H and now borrowing Pokemon Shield and playing it for the first time.
Kyoko
I finished Link's Awakening and the Xenoblade 2 DLC last month.
Link's Awakening was good. Been a while since last time I played a 2D Zelda game (Minish Cap), so it felt really nice to play one like this again.
The last two dungeons were more annoying than fun tho. Seriously, I don't want to play them again.
Xenoblade 2: Torna was majestic. I didn't get the DLC when it came out because… I forgot, but man I loved every single second of the 35 hours I played. The story was great, I love the characters, Torna was amazing to explore, the music was just as good.
Right now I'm playing Xenoblade 2 again in preparations for Xenoblade 3. I will finally get all the Blades. Just 3 to go!
Roto Prime
Yoshi Touch & Go <3 I love this game ever so much. Just got my highest score ever!! Very happy.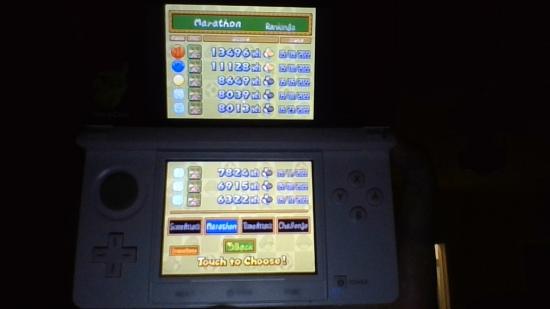 Leave a Reply