Level-5 on cross-media projects, not oversaturing the market, Megaton Musashi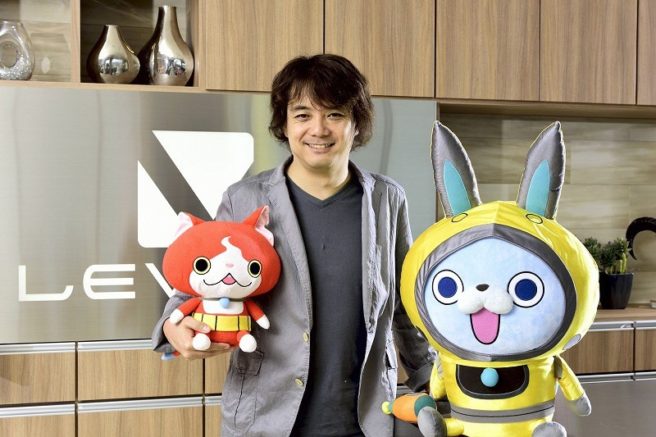 Forbes was given the opportunity to speak with Akihiro Hino, CEO of Level-5. The two sides talked about topics like the company's cross-media push, avoiding market saturation, and the brand new project Megaton Musashi.
Head past the break for some excerpts from the piece. You can read the full article here.
On managing cross-media projects…
"Professor Layton was the first title we released as a publisher, so we were thinking that we absolutely had to make it a hit. To that end, from a PR and user perspective, we designed the game to appeal and be interesting to casual players. While it may have exceeded our expectations, we worked hard to make it a hit.
"I have strong feelings for all our games but if I have to choose one title, it would be the Layton series as my favorite. It has a soft spot in my heart because it was the first title Level-5 published and it was so successful.
"So in that regard, Yo-Kai Watch wasn't our first cross-media project, we already had Inazuma Eleven and Little Battlers eXperience, so we already had a successful model to follow. Due to our previous experience, the team formation and project frame were already in place and we were able to focus on how to make this title a success during development. Because of our preparations and previous experience, it was not a surprise to us that Yo-Kai Watch was so successful."
On the thought that the market has oversaturated with Yo-kai Watch's dip in Japan…
"We do not believe that our titles have oversaturated marketing in Japan, and we don't attribute our success to only marketing initiatives. Alternatively, what I would like to speak about are the key factors to our titles' success. We thoroughly research what children are into now and even as generations change, we adapt in real-time to create content that speaks to kids. For example, we like to incorporate current trends and popular culture into our content to make it relevant."
On Megaton Musashi…
"We are intentionally diving into less popular and so-called 'blue ocean' genres. For example, the Inazuma series is our foray into the soccer game genre, even though soccer's popularity is declining in Japan and Little Battlers eXperience was our way of challenging the robot genre, though the popularity and production of plastic robot models is declining."
"For Megaton Musashi, we are applying the same strategy. When I was a child, there were a lot of giant robot anime produced and I was really into it but currently, there are hardly any super robot intellectual properties, and it is difficult for them to catch on. So for Musashi, I want to use the latest technology to create a nostalgic but new robot that will reverberate with children and adults alike."
Leave a Reply