Lost in Random story trailer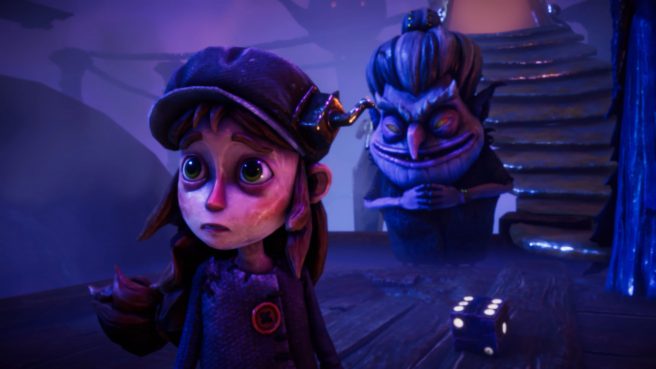 After it was announced last year, EA and Zoink have debuted a brand new story trailer for Lost in Random, an upcoming a gothic fairytale action-​adventure title.
Here's an introduction to the game:
This summer, join Even and Dicey as they embark on an unforgettable journey to break the curse of Random.

Ruled by a wicked Queen, the kingdom of Random is divided into six shadowy realms where all life is dictated by a cursed black dice. In this gothic fairytale-inspired action adventure from the award-winning Swedish game studio Zoink, travel with Even, a penniless girl from One Town, as she attempts to rescue her sister, Odd, from the Queen's evil decree.

With her companion Dicey, an ancient living dice, Even must learn to embrace the chaos of Random as she navigates dangerous battles, run-ins with *questionable* characters, and mysterious game arenas that shift with every dice throw.
We have today's new trailer below.
Lost in Random arrives for Switch later in 2021.
Leave a Reply