Machi Knights: Blood Bagos coming West on May 9th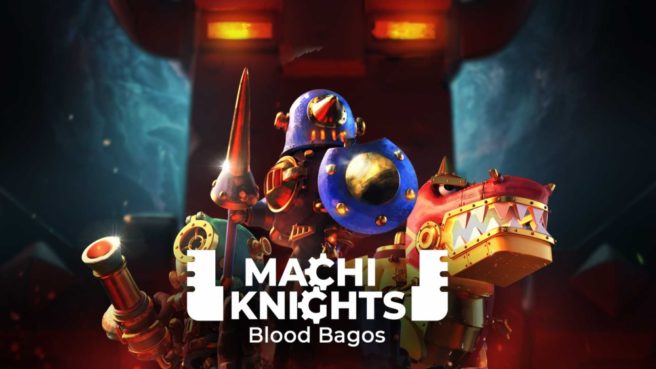 Back in February, we reported on Machi Knight: Blood Bagos, an action RPG by Korean developer toOrock. The game was released on March 14th on the Japanese eShop where it came with an English language option. As such, it doesn't come as a huge surprise that the game is now getting an official release in the West. Published by CFK, the game will be released on the European and North American eShop on May 9th. Check out the English announcement trailer below, as well as the official press release:
Console game publisher CFK and Korean developer toOrock are excited to announce that stylish action RPG "Machi Knights: Blood Bagos" will launch on Nintendo eShop this May.

"Machi Knights: Blood Bagos" is an ambitious action RPG that tells the story of a battle to stop the revival of a massive, deadly weapon known as Bagos, which is responsible for the destruction of an ancient kingdom known as Babilaka.

The game features a captivating world and gorgeous steampunk visuals built using the Unreal Engine. Players will choose from three Machi Knights, each with their own distinct traits, and use them to destroy hordes of enemies and overwhelming bosses that will appear in each stage.

Each Machi Knight will take on foes using a variety of attacks and abilities which are determined by the weapons you decide to equip. You'll have to train your pilots, collect weapons, and craft better gear in order to take down your strongest enemies, and you can bring in a friend for local co-op play to get the job done.

"Machi Knights: Blood Bagos" is currently available on the Japanese Nintendo eShop, and after pre-orders begin on May 2, it will be officially released in North America and Europe on May 9.
Leave a Reply