Masuda on why Pokemon: Let's Go, Pikachu / Eevee require motion controls, future on 3DS, more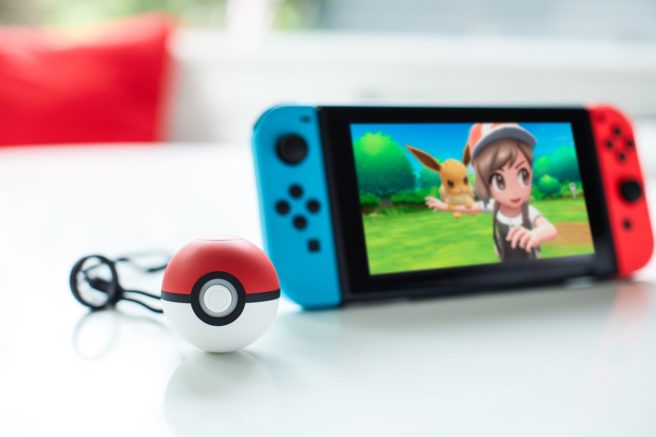 Game Informer conducted a new interview with Pokemon: Let's Go, Pikachu / Eevee director Junichi Masuda at E3 yesterday. Below are a few excerpts:
On the benefits of putting a Pokemon in the Poke Ball Plus…
That's something we hope to announce later, but we don't have anything to say regarding that right now.
On how you get a Pokemon from Go into Let's Go…
It's pretty simple. You have a smartphone with Pokémon Go installed, obviously, and a Switch, you are able to connect the two with BLE – Bluetooth low energy – and then it authorizes the connection, and once you're there on the Switch side, you will choose receive Pokémon – I don't know what the actual button name is – and on the Go side you will choose the Pokémon to send and you send them and that's all.
We wanted to make it simple and open to allow for not just your personal Pokémon Go device to connect your Switch game, but really be able to receive Pokémon from anyone's Pokémon Go.
On why motion controls are required…
The primary reason is really just to provide a new experience. There are a lot of people out there, I think, that really do want to throw a Poké Ball and role-play that. And as well as a lot of people out there who maybe haven't played the main series of Pokémon, but would find that really appealing. By making that the only way to do it, I just wanted people to try this new experience.
On how you evolve Pokemon…
In general, it's the same as it has been in the past by leveling up. With Pokémon Go there are no levels, so it had that system unique to that.
On whether Game Freak is done with 3DS…
Right now, we're only working on Switch games with Let's Go Pikachu and Eevee, Pokémon Quest, and as well as the title we're hoping to release in 2019. They're all Switch games. … All I can say is we're hard at work on Switch games right now.
You can read the full interview here.
Leave a Reply