Megami Meguri trailer shows off the new update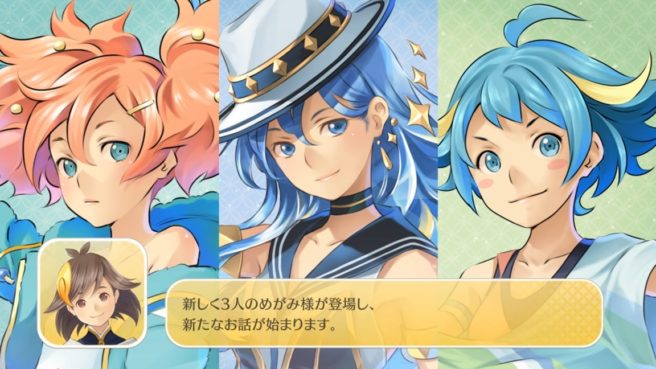 Capcom just finished working on a sizable update for its Japanese 3DS game Megami Meguri. A new video was published today, showing what we can expect.
Here's the trailer:
The update shows off the following:
– Three new goddesses and new story: the new goddesses are Okitsu Shimahime, Ichiki Shimahime and Takitsuhime
– Trip Memories Album: Can take photos from more scenery
– Visit Goddess: Can talk with senior goddesses
– New interactions and costumes for Tsukumo
– More features when tapping IC cards like getting food and festival T-shirts from visited regions. Over 300 stations in Japan are supported.
– Trip Melody: Has sound test, can listen to BGMs. New BGMs added through DLC. Tsukumo's song can also be downloaded.
Megami Meguri players actually have access to this update right now.
Leave a Reply