Metroid Dread producer on the game's difficulty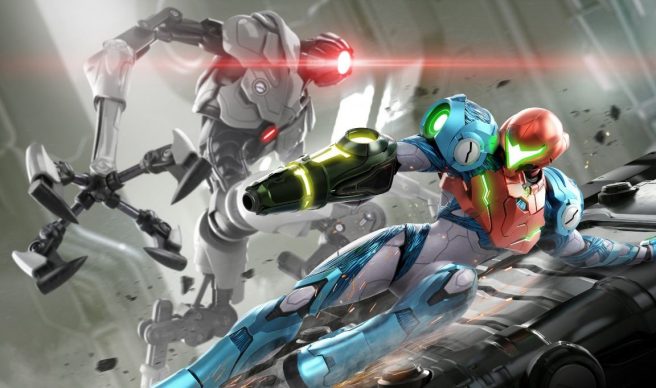 In a previous interview with Japanese magazine Famitsu, Metroid Dread producer and longtime series contributor Yoshio Sakamoto spoke about how the development team landed on the game's difficulty.
Though it's considered harsh by some players, Sakamoto explained that E.M.M.I.'s punishing nature and the way players gradually learn to avoid it over time was designed to mirror how Samus gets stronger as she collects power-ups throughout the game.
Below is our translation of Sakamoto's comments regarding the difficulty in Metroid Dread:
Thanks to the new additions, the game moves at a quick pace. Was that something you were aiming for?

We've made a lot of Metroid at this point and thought a lot about what the appropriate tempo for each game is. For Metroid Dread, we tuned the action to be appropriately quick. The game design of each Metroid complements the action and this time, this time it's very easy to control, something I'm personally a fan of. I think this might be the best action we've seen in a Metroid game.

I think you implemented something both quick and easy to control. How was it balancing the difficulty compared to previous games?

We got used to the difficulty during development which made it hard to understand how it would feel as a new player. Balancing is difficult no matter the game, but both Nintendo and MercurySteam were determined to get the action elements feeling smooth. E.M.M.I. is unlike anything that's been done before and we got lots of people to play it so we could tweak appropriate balance for an action game. One of the things we focused on was to make sure when a player hits a game over, they know what to try on their next attempt.

Balance that made players want to get their revenge.

As an example: If you make it so that E.M.M.I. doesn't catch a player all that often, or when they are caught, they can escape quickly, you can't really express the dread of E.M.M.I., which is a core component of the game.
We've put together a translation of the full remainder of the interview, which you can expect on the site soon.
Leave a Reply