Metroid: Samus Returns development complete, Sakamoto on the wait for 2D Metroid, Other M criticism, more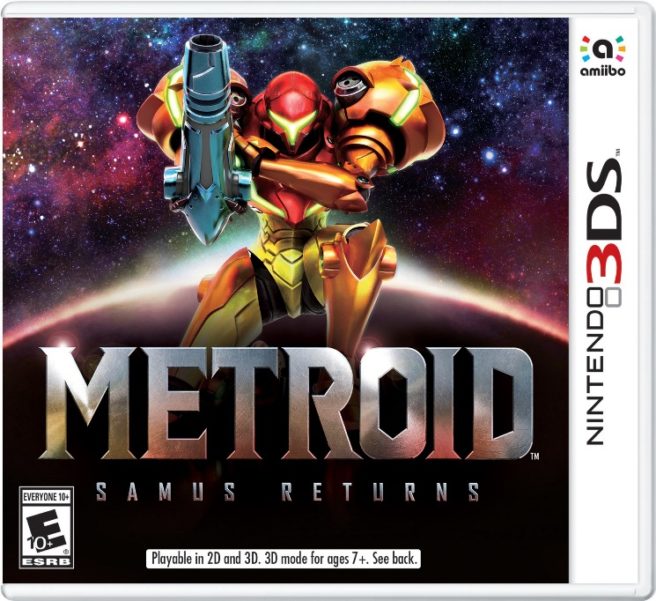 Kotaku was one of several outlets that went hands-on with Metroid: Samus Returns at E3 last week. The site also spoke with some of the people involved with the game.
According to Tim O'Leary from Nintendo Treehouse, development is complete. Perhaps that not massively surprisingly given how it's due out in just a few months. Still, it's pretty interesting to hear.
Kotaku also shares some new comments from producer Yoshio Sakamoto. Sakamoto was asked why Samus Returns is on 3DS rather than Switch, why it's taken so long for a new 2D Metroid, criticism of Metroid: Other M, and how the 2D / 3D Metroids are handled at Nintendo.
Continue on below for Sakamoto's comments. You can find a few more on Kotaku here.
On why it's on the 3DS and not the Switch…
Sakamoto: That was really my decision. One of the big reasons for that is the 2DS/3DS family have two screens. That lent itself so well to the map screen functionality that I've been wanting to put into the game that we hadn't seen before, the ability to have the map screen always on. So it was a very obvious choice.
I wanted to be able to have that free-aiming mechanic, and the analog stick allowed for us to do that. And Metroid, that series, that world-building, that feeling of where you're at… that level design, all those things combined really make great use of the glasses-free 3D functionality.
So if I take that: the 3D functionality, analog stick, second screen, put that all together, and the 3DS [is the best fit].
On why it's taken so long to make a new 2D Metroid game…
Sakamoto: I'm working on other titles outside of Metroid, of course. I've been fairly busy with stuff. There's a lot of timing involved when all the pieces fall into place, and we have the ability to do some of these things we've been thinking about for a long time. I guess for us the timing was two years ago. Or now.
On how criticism of Metroid: Other M has affected the depiction of Samus…
Sakamoto: To be honest, as far as wanting to change that depiction of Samus, I made what I wanted to make. It did give me some momentum, I guess, and the ability to look at Samus from a new viewpoint, and maybe reconsider what I wanted to show about her.
On how 3D and 2D Metroid games are handled at Nintendo…
Sakamoto: There's no close proximity to those things. We're not really in communication. Obviously we talk about, 'Hey what're you guys doing, this is what we're doing, let's not release these [games] all at the same time, or hey maybe we should release these at the same time.' There's that level of communication.
Of course [veteran Nintendo producer Kensuke] Tanabe worked on the Metroid Prime series. And he comes and says, 'Hey this is what we're going to be doing,' and lets us know what's going on [with his team].
Leave a Reply