Minecraft devs on why the game has been a hit on Switch and more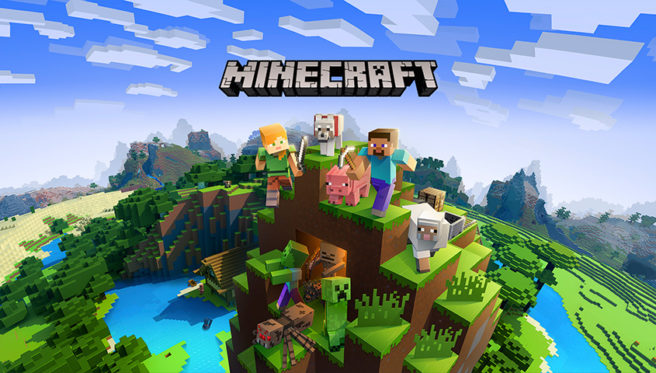 A little while back Famitsu published a Minecraft interview with a couple of the game's key developers. Executive producers Roger Carpenter and John Thornton both talked about the title, including some Switch-specific topics.
Famitsu first started out by pointing out that Minecraft has been very successful on Switch, with the physical version having shipped over 300,000 units since June (around the time when the interview was done). Carpenter and Thorton both commented here, with the two stating:
Carpenter: Since the release of the Wii U version in 2016, we've been building up a more amicable relationship with Nintendo. With the move to the Bedrock Edition in June – more so than before – we've realized cross-platform play, and that seems to have appealed to a lot more users.

Thornton: We offered the Bedrock Edition to Switch players for free and made it possible for them to keep their downloadable content and world data for a smooth transition.
Both developers would go on to talk about why Minecraft has been a success on Switch in more detail. Carpenter attributes it to the system's hybrid features in addition to cross-platform play.
Carpenter: As for Minecraft being a hit on the Switch… This might seem obvious, but the hardware's design and the game's playstyle were a perfect match for each other! You can play while lying down in your bedroom or living room, or even when you actually go and meet up with friends. About a half a year ago you'd see children in restaurants around the UK playing Minecraft on their tablets – now they're playing on their Nintendo Switches! So, it seems that Minecraft isn't just popular in Japan, but the UK too. Cross-platform play was what realized that boost in popularity; we figured, "if we're going to have cross-platform play, it should be on the Switch, too."

Thornton: Even in my own home we've got a PC, an Xbox One, and a Nintendo Switch – you could say we're ready for cross-platform play. (laughs)
Next, when asked if the team has any "themes" in mind for the future of Minecraft on Switch, Thornton and Carpenter said:
Thornton: Regarding the game's touch controls we were basically asked to "make more possible," so we focused on that in the long-term.

Carpenter: Each platform has its own strengths, so we wanted to put out content that would reflect that, and we were able to get a lot of feedback accordingly. In the previous version, that was the "Super Mario Mashup Pack." It was pretty revolutionary that the Super Mario team consented to that! It was incredibly popular with players, too, so we'd like to keep doing things like that in the future.
Finally, on the response to Switch getting the Bedrock Edition of Minecraft, Carpenter said:
"The vast majority of players have already switched over. There were a lot of measures that we had to take in terms of timing when it came to the Switch version's update. As I mentioned earlier with regard to the Switch, there are a lot of things we were able to implement to make the transition as smooth as possible."
Leave a Reply